Who Is Tyler Testerman? Aberdeen Police Search For Man Who Shot Officer In Face In Maryland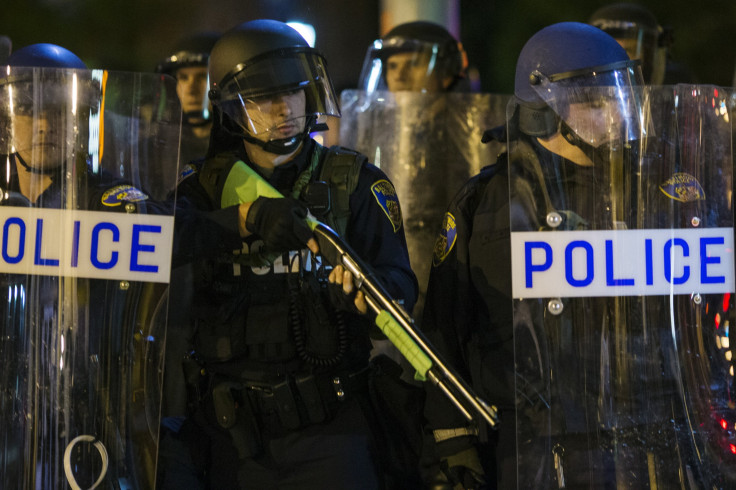 UPDATE: 11:40 a.m. EST -- Police in Aberdeen, Maryland, have apprehended a man they said shot an officer in the face Friday morning, according to NBC affiliate WBAL-TV. Officer Jason Easton, who was hospitalized and will require surgery to his eye, was allegedly shot by Tyler Scott Testerman, a 21-year-old man whom police described as armed and dangerous before his capture.
Original story:
A 10-year veteran with the Aberdeen Police Department in Maryland was hospitalized Friday morning in stable condition after he was shot in the face by a suspect who police said was still at large. The officer was shot around 3 a.m. while interviewing a potential victim in a wooded area behind a house on Ohio Court in Aberdeen, NBC affiliate WBAL-TV reported. The manhunt prompted schools to delay opening Friday.
The unnamed officer was flown to a shock trauma facility, where he will require surgery to his eye, Aberdeen police Sgt. C. William Reibe told WBAL-TV in Baltimore. "The officer was actually outside the property because of this potential threat and was standing in a position where he would have been vulnerable from multiple directions," Reiber said. "At that time, there was a loud boom that was heard, the officer sustained an injury to his face and that injury right now is being treated," he added.
Police are looking for 21-year-old Tyler Scott Testerman, described as armed and dangerous. Reiber said Aberdeen police had enlisted the help of outside agencies to find Testerman. "We have all of our resources devoted now to the apprehension of Tyler Testerman," he said. "It's an all-hands-on-deck situation where we're obviously trying to locate him as fast as we can."
In Harford County, Maryland, which includes Aberdeen and is located about 40 miles northeast of Baltimore, public schools delayed the start of class by three hours at some locations. Students were told to arrive at their bus stops three hours after the normal time, according to WBAL.
Those schools include George Lisby at Hillsdale Elementary, Hall's Cross Roads Elementary, Bakerfield Elementary, Aberdeen Middle and Aberdeen High schools. Students enrolled in magnet programs who were already en route to class would be kept at school, official said.
Law Enforcement Officers Feloniously Killed | FindTheData
© Copyright IBTimes 2023. All rights reserved.