Police Officer Shot, Killed In Suburban Chicago; 2nd Officer Death In Less Than A Week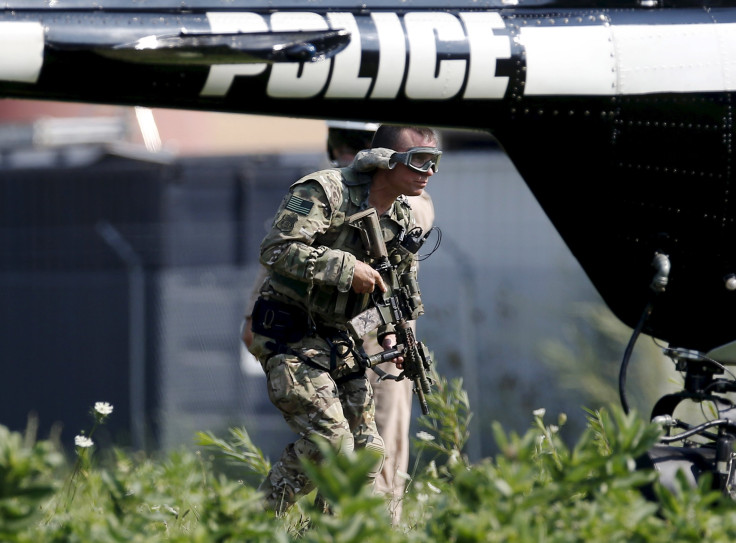 UPDATE 5 p.m. EDT: Police identified the slain officer as Lt. Charles Joseph Gliniewicz, nicknamed "G.I. Joe." He was married with four children, the Chicago Tribune reported.
Mayor Donny Schmit described Gliniewicz, a 32-year-veteran, as a close friend and said the community's first priority is to mourn his death. The search for three suspects continued.
Original post:
A manhunt was underway in suburban Chicago Tuesday for three individuals suspected in the shooting death of a Fox Lake, Illinois, police officer. Fox Lake Detective Christopher Covelli told a news conference a search was underway for two white males and one black male.
The officer, whose name was not released, suffered a fatal gunshot wound after radioing at 7:52 a.m. CDT he was approaching with three "suspicious individuals," Covelli said. He said the officer was shot during a foot pursuit.
The Chicago Tribune reported the officer's body was found in a marshy area. He had been stripped of his gun and other gear, Lake County Undersheriff Raymond Rose said.
Dogs and helicopters were being used to find the suspects. Area residents were asked to remain inside.
"If [residents] see anybody in their area ... that doesn't belong or doesn't look right, they should call 911," Rose said.
Grant Community High School has been placed on lockdown. Commuter train service between Fox Lake and Chicago also has been suspended.
The shooting comes on the heels of Friday night's attack in Texas that left a suburban Houston sheriff's deputy dead. Shannon J. Miles was arrested early Saturday and charged with the killing of Harris County Sheriff's Deputy Darren Goforth, who was killed as he was filling up the tank of his cruiser at a Chevron station.
In May, two police officers, Benjamin Deen and Liquori Tate, were shot and killed in Mississippi during a Saturday evening traffic stop. Four people have been arrested in that shooting, the New York Times reported. A week earlier, New York City Police Officer Brian Moore was shot in the head and died after he and his partner pulled up in their patrol car to question a man they suspected of having a gun.
Twenty-three police officers have been killed by gunfire so far this year, three of them targeted because they were police officers, Chuck Canterbury, national president of the Fraternal Order of Police, told CNN.
© Copyright IBTimes 2023. All rights reserved.