Who Will Replace David Cameron? New UK Prime Minister Options After Brexit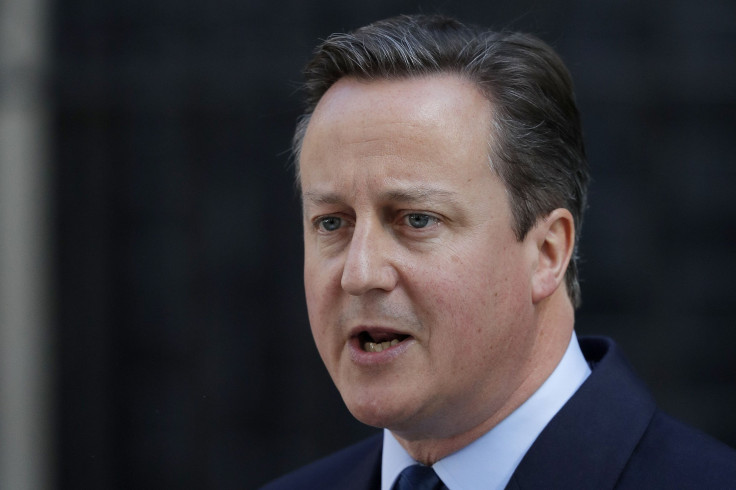 In one of the more notable self-owns in British history, Prime Minister David Cameron resigned Friday after the Brexit referendum ended up with Britain leaving the European Union.
The consequences for trade and politics will wrack the country, as well as the global economy, for years to come. But in the meantime, the United Kingdom needs a leader. Here are the likely suspects:
Boris Johnson
Boris Johnson is the most likely and most Trump-like candidate to seize Cameron's vacant seat. Known simply as "Boris" in many parts of the country, he began his career as a journalist at the Times from where he eventually was fired for fabricating a story before becoming a conservative member of Parliament from Henley in Oxfordshire. His private cunning and public persona carried him far enough in politics to become mayor of London in 2008.
Johnson, a political rival and euroskeptic alternative to his fellow Tory David Cameron, celebrated Friday's results as a "glorious opportunity." After hesitating initially, he became the leader of the push to leave the EU in February. Since 2015, he's rejoined Parliament as MP for Uxbridge and South Ruislip while continuing to serve as mayor, greasing his pathway to a run for prime minister. British media noted his chilly relationship with many and key MPs, but he may be able to ride a popular wave to spite his colleagues.
One of his main appeals on the right is his "straight talk," like when he publicly attacked President Barack Obama's "part-Kenyan" ancestry this year. The BBC caught him on tape in the 1990s, plotting a violent assault on a fellow journalist. Scotland Yard once investigated him for allegedly stealing a cigar case from the home of one-time Iraqi Foreign Minister Tariq Aziz.
Private Eye Editor-in-Chief Ian Hislop summed him up in one sentence. "He's our Berlusconi, but somehow it's funny," Hislop said, referencing former Italian Prime Minister Silvio Berlusconi.
Theresa May
A quiet supporter of the failed "remain" campaign, Tory Home Secretary Theresa May laid low during the noisy debate leading up to Thursday's referendum. May is viewed as a responsible, more establishment-friendly alternative to Johnson among conservative MPs, the Guardian reported.
May is a law-and-order, national security type. In fact, her most passionate reason against leaving the EU was that it was a valuable institution to hunt and prosecute terrorists.
"It is no good arresting a person in your own country, if they cannot be brought to justice in theirs," she said. Still, she's no Europhile. Despite her nominal support of remaining in the alliance, she has openly campaigned for Britain to leave the European Commission on Human Rights.
May has come under fire for her anti-immigration policies and speeches even by right-leaning British papers such as the Telegraph. Her prosecution of the war-on-terror era policies of the Blair era resulted in a British judge stopping May's attempts to deport six alleged terror suspects to Algeria.
Michael Gove
The Independent labeled the current justice minister "the thinking Tory's Brexit candidate" for his solid showing on televised debates, a much harder circuit in Britain than in the US. But whereas Theresa May could encounter problems for not embracing the popular "leave" line while she had the chance, the Brexit-happy Michael Gove may be relegated to a cabinet position under a Johnson administration due to his relative lack of charm and pizzazz.
The Rest
The Financial Times speculated about other candidates Friday, from Member of Parliament Dominic Raab, another proponent of the "leave" campaign, and Stephen Crabb, a rising star serving as the work and pensions secretary. Meanwhile the Independent floated names like Scottish conservative leader Ruth Davidson and the admittedly unlikely Cameron-man and former Chancellor of the Exchquer George Osbourne.
Still, for Americans and non-Anglophiles, the most accurate idea of how the selection will go down may lie in the British series that inspired HBO's "Veep." The sweary and prescient political comedy "The Thick of It" dramatized the mad rush to select a new U.K. leader in the aftermath of a surprise resignation from the sitting prime minister.
© Copyright IBTimes 2023. All rights reserved.
FOLLOW MORE IBT NEWS ON THE BELOW CHANNELS