Who Is Xu Lin? The 'Great Firewall Of China' Just Got A New Top Censor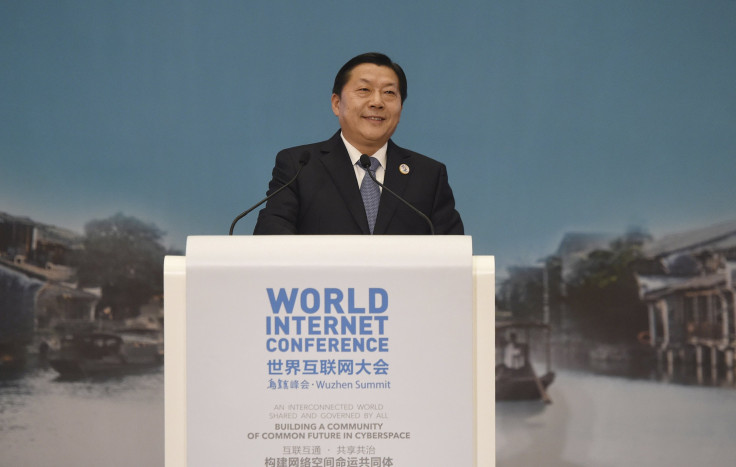 It's a job that has stymied free speech across the world's most populous nation and seen global industry leaders like Microsoft, Qualcomm and Apple submit their products to government officials for security checks. After years of overseeing restrictive internet regulations, China's all-important "internet czar" was unexpectedly replaced, state media reported Wednesday, suggesting a potential new direction for the oppressive censorship agency that has sought to control how users surf the internet across the globe.
Lui Wei, once the influential director of the Cyberspace Administration of China, the country's internet regulator, has been replaced by one of his deputies, Xu Lin, state news agency Xinhua reported. Xu, 53, is the former head of propaganda in China's commercial capital Shanghai. There was no official explanation for the change.
Under Lu's leadership, Beijing cracked down on blogging platform Sina Weibo, a popular site to debate government scandals, and oversaw the arrest of various bloggers. He also blocked all Google services in 2014, among other controversial policies tied to what has become known as "the Great Firewall Of China."
"He could come across as personal and off-the-cuff when delivering China's stern message on internet control and market accessibility, and in a sense he became the poster boy for an entirely new Chinese posture toward internet control — unapologetic and even proselytizing," David Bandurski, editor of the China Media Project at the University of Hong Kong, told Quartz. "He essentially said, 'Yes, China controls its internet, and so should you.'"
Lu is reportedly under investigation for corruption, and Xu's new role is likely a sign of political maneuvering among China's government elite, reported Apple Daily, a pro-democracy newspaper in Hong Kong. Xu is considered to be close to President Xi Jinping, the Communist Party chief.
Percentage of Internet Users in China | FindTheData
Zhang Lifan, a historian and prominent critic of the government, told the Financial Times it's also possible that Lu is being freed up to tackle a larger role within the Chinese government.
"It's likely that [Mr. Lu] has won the favor of Mr. Xi and is moving on to higher places. At least we don't see any trace that Lu Wei's career has been obstructed," he said.
China ranks among the world's most restrictive media environments, according to Freedom House, a pro-democracy independent watchdog organization based in Washington, D.C. It's also home to the most internet users in the world, with about 600 million online consumers, or about 49 percent of its population. Many use proxy servers and other tools to try to evade internet restrictions and connect to banned content.
"The government has developed the world's most sophisticated and multilayered apparatus for censoring, monitoring and manipulating online content. It is capable of a range of interventions, including localized internet blackouts during periods of unrest," Freedom House notes in its report on China.
© Copyright IBTimes 2023. All rights reserved.
FOLLOW MORE IBT NEWS ON THE BELOW CHANNELS