Whole Foods CEO Criticizes Younger Generations Who 'Don't Seem To Want To Work'
Whole Foods CEO and founder John Mackey had some criticism of the younger generation of U.S. workers when speaking on the Reason Magazine podcast on Thursday.
When talking to podcast host, Nick Gillespie, Mackey said that younger generations "don't seem like they want to work."
"Younger people aren't quick to work because they want meaningful work," he said.
However, he cautioned younger generations by saying "you can't expect to start with meaningful work. You're going to have to earn it over time."
Mackey's comments are the latest to paint a picture showing different work ethics between older and younger generations, especially with a bigger emphasis on work-life balance among younger workers.
While millennials, who lived through the 2008 Great Recession, do emphasize job security as important, whereas Gen-Z does not, both groups desire the same outcomes from their workplaces, according to Business Insider. A LinkedIn survey also found that 80% of Gen-Z want their employers' views to line up with their own.
Mackey also made some comments about socialism vs capitalism on the podcast, saying that the former economic system is taking over the country. In previous interviews, Mackey expressed similar sentiments.
"I feel like socialists are taking over," he said. "They're...taking over education. It looks like they've taken over a lot of the corporations. It looks like they've taken over the military. And it's just continuing."
One of his other concerns is freedom of speech.
"A lot of the liberties that I've taken for granted most of my life, I think, are under threat," Mackey said.
Mackey also announced he would retire as CEO of Whole Foods at the beginning of September because he feels "muzzled." He also said he was "ready to pursue some of my other life passions," after being with Whole Foods for 43 years.
"I've decided that it's time to begin to transition my role as CEO to the next generation of leadership," he said in the announcement last September, according to CNBC.
Whole Foods said that Jason Buechel, the current COO, will replace Mackey as CEO. In 2017, Amazon acquired the grocery chain for $13.7 billion, the e-commerce giant's largest acquisition to date.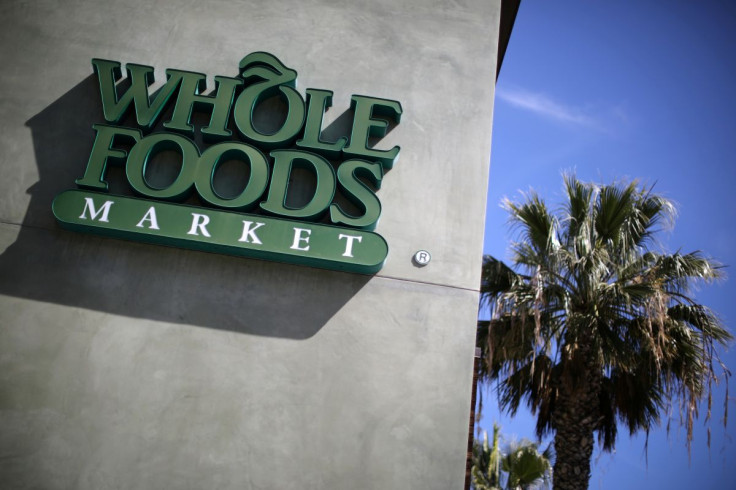 © Copyright IBTimes 2023. All rights reserved.