Whole Foods Market Accused Of Discriminating Against Spanish-Speaking Employees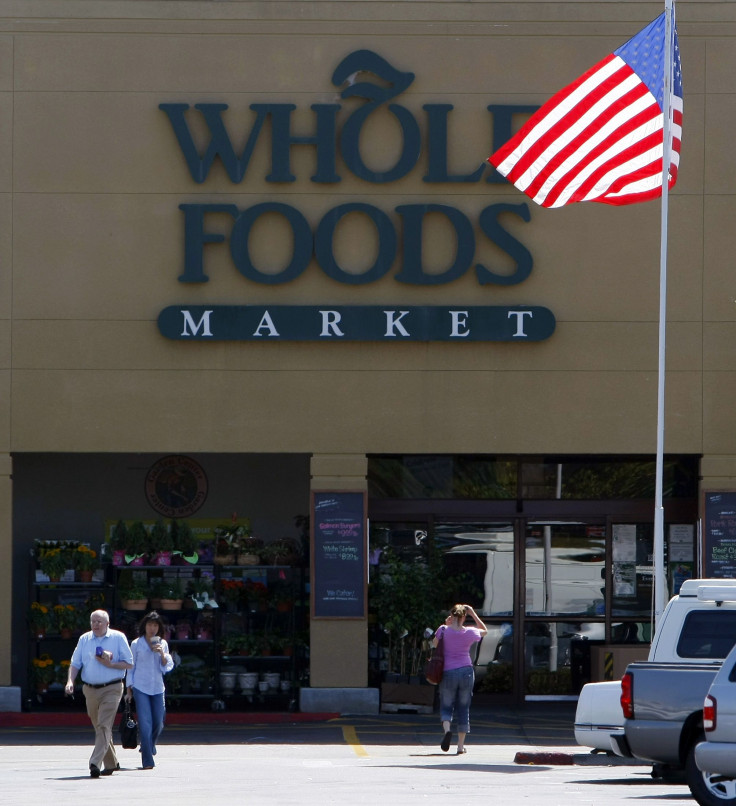 Whole Foods Market Inc. is under fire after a civil rights group accused the supermarket chain of allegedly discriminating against Spanish-speaking employees at an Albuquerque store.
The American Civil Liberties Union of New Mexico said Tuesday that it filed the complaints with the New Mexico Human Rights Bureau on behalf of employees Bryan Baldizan and Lupe Gonzalez.
In the complaint, Baldizan and Gonzalez allege that a Whole Foods store suspended them last month for a day for complaining about a company policy they say prevented them from speaking Spanish while on the job.
Furthermore, a statement released by the ACLU-NM reveals that On May 23, 2013, a prepared foods department supervisor at the Whole Foods Market in Northeast Albuquerque held a team meeting to announce Whole Foods' "English-Only" policy. Though the policy as written does not single out any particular non-English language, the ACLU-NM suggests that the supervisor only cautioned the employees who spoke Spanish to one another at work and not the other department employees who spoke other languages, including two Tibetan employees and six employees on the sushi team.
News of the policy has since provoked national Latino groups to speak out against the Texas-based company.
"It is illegal for employers to single out Spanish speaking employees for unfair treatment," ACLU of New Mexico Executive Director Peter Simonson said in a statement. "Discriminating against an employee for speaking Spanish, a language that has been widely spoken here for nearly five-hundred years, is an affront to our state's history, culture and values."
While Whole Foods has not released a statement in response to the complaint, it has since revised language policy for all Whole Foods stores.
Under the new policy, employees who speak English and need to communicate with an English-speaking customer are asked to "please speak with them in English, unless requested otherwise by the customer."
The policy also asks employees to "make sure you are sensitive to others who may want to join your conversation or ask you a question. If needed, switch to a common language to be inclusive and respectful" when speaking other languages on the job.
Employees who don't understand English are asked to tell a manager who will help with translation, the policy said.
© Copyright IBTimes 2023. All rights reserved.