Why Brazilian Ronaldo Is Still Best Striker Ever, According To Former Teammate
One of Brazilian Ronaldo's former Inter Milan teammates has explained why the former is still the best striker in the world.
In soccer, the no. 9 is still synonymous to El Fenomeno or the "Original Ronaldo." During his prime, the Brazilian looked superhuman compared to every other soccer players. What made him different is his blistering speed, deft skill and ruthless finishing abilities. All these made Ronaldo Luís Nazário de Lima arguably the most complete striker the sport has ever seen.
To attest the claim, Ronaldo's former Inter Milan teammate, Mikael Silvestre, explained why the Brazilian legend still top all the great strikers today. In the latest installment of Manchester United's "Unscripted" series, 42-year-old Silvestre shared the unbearable and captivating experience he had with Ronaldo.
According to Silvestre, Ronaldo was "special" and during training, he often wanted to just stand back and enjoy watching the legend do his thing.
"Now that guy was special. Facing Ronaldo in training? 'Wow.' That's all I can say. You almost want to just stand back and watch him," Silvestre described.
Silvestre also revealed that Ronaldo has the ability to create his own style. He vividly remembered the soccer icon would invent his own moves ahead of a match.
"Every day he's inventing dribbles and moves, going in positions that you wouldn't believe anybody could do, but he does it. It's so natural and simple to him," Silvestre recalled.
Cristiano Ronaldo is arguably the best striker in soccer today. However, Silvestre pointed out that the Brazilian Ronaldo's speed is something nobody could ever top then and now.
"What's amazing is the speed of his movement. His speed with the ball and without the ball is something I'd never faced before and never did again. He was always quicker and faster, even with the ball," Silvestre pointed out.
In terms of winning matches, Silvestre also emphasized how he felt being on the same team with the legend. Based on his recollection, playing with Ronaldo felt like they always have a huge advantage over the opposing team.
"When you play a match with Ronaldo on your side, you feel like you're playing 12 against 11," Silvestre emphasized.
But what really made Silvestre believe that Ronaldo is the best was something El Fenomeno did during the World Cup back in 2002.
"His best attribute was his ability to strike in a short space of time. Especially at the World Cup in 2002, he scored goals that were toe pokes. That's where, for me, he was superior to every other striker," Silvestre recalled.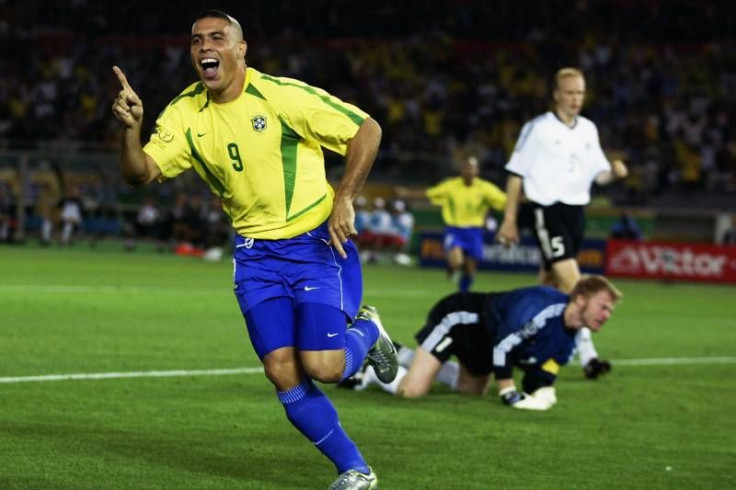 © Copyright IBTimes 2023. All rights reserved.
FOLLOW MORE IBT NEWS ON THE BELOW CHANNELS