UEFA: Graphic Shows How Fast Cristiano Ronaldo, Lionel Messi Made History As Goalscorers
A live graphic showed how fast Ronaldo and Messi topped the list of goalscores in UEFA.
While the Premier League and England's cup competitions are electrifying enough, there's always something special about the UEFA. Undeniably, it is the monumental goals UEFA superstars make during matches.
Now that UEFA is back, expect plenty of goals over the next few days and nobody would be surprised if Cristiano Ronaldo and Lionel Messi had something to do with them.
The Ronaldo vs. Messi debate is likely to be unanswerable forever. However, Ronaldo evidently has the upper-hand in the Champions League.
Ronaldo's status as the competition's all-time top goalscorer, as well as having won the trophy five times, essentially makes him the uncrowned king of Europe.
But BT Sport's live graphic revealed that there was a time when Raul topped the said category. This was the time before Ronaldo and Messi conquered the all-time goals scored in UEFA.
Raul, who won the competition three times with Real Madrid, leads the way until 2014. But the graphics beautifully presented how Ronaldo and Messi quickly made history by climbing up the list in just nearly five years.
The graphic started in year 2003 for more than a decade, players like Thierry Henry, Andriy Shevchenko and Zlatan Ibrahimovic all failed in their quest to beat Raul.
And just when it looked as though Messi would be the man to rise as the goal legend, it was Ronaldo who eventually stole his throne.
Just over a week ago, a graph was shown to the public by a Reddit user. In the graph, Messi seemed to have had his revenge on Ronaldo as he appeared to be dominating the Portuguese star for quite some time.
The user contrasted both Messi and Ronaldo's total goals and assists by age throughout their career via a graph.
To everybody's surprise, the data from the reputable Transfermarkt have constructed a fascinating graph that clearly shows Messi has dominated the debate since around the age of 21,
Considering that Ronaldo is two years older than Messi, the user fairly chose to compare where the Portuguese star was at the same stage as Messi.
Meanwhile, Ronaldo recently broke down to tears during an exclusive interview with Piers Morgan. The reason behind Ronaldo's meltdown was because of his late father Jose Dinid Aveiro.
According to Ronaldo, he regrets the fact that his father never got the opportunity to see how great he become as an athlete.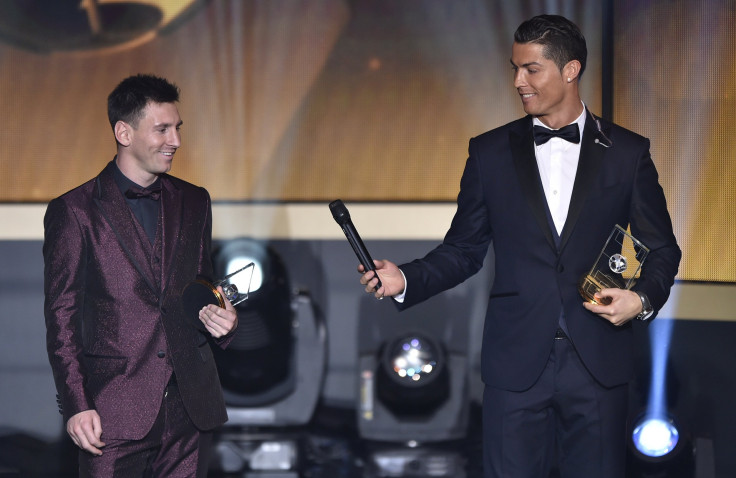 © Copyright IBTimes 2023. All rights reserved.