Why This Chick-fil-A Restaurant Is Being Slammed By Some Of Its Fans
Chick-fil-A fans are sounding off after one of its restaurants offered to pay employees entirely with chicken sandwiches instead of money.
The restaurant, located in in Hendersonville, North Carolina, posted a Facebook message stating that it was looking for volunteers to work its drive-thru in exchange for five free entrees per shift for one hour worked.
The Facebook post, which has now been deleted, stirred up controversy on social media as people began to slam Chick-fil-A for the payment arrangement.
While it is commonplace for restaurants to offer a meal to workers for free when they work, the deal to pay entirely in food is not typical.
In response to the criticism, the Hendersonville Chick-fil-A posted a response in the comments of the now-deleted Facebook post, which was captured by Today.
"Thanks for everyone's concern on this matter. This is a volunteer based opportunity, which means people can opt in to volunteer if they think it's a good fit for them. We've had multiple people sign up and enjoy doing and have done it multiple times. People who sign up for this chose it voluntarily. We are still hiring full time and part time team members, so if you are interested in working in our store, we pay $19/hr."
A Chick-fil-A spokesperson told the Washington Post that the restaurant has since ended the program, adding, "Most restaurants are individually owned and operated, and it was a program at an individually owned restaurant. This was not endorsed by Chick-fil-A, Inc."
The operator of the Hendersonville restaurant, Joel Benson, also posted on Facebook a message about the meals-for-work program on Thursday evening, which has also since been deleted but was captured by Today.
Benson wrote in part, "After carefully reviewing claims and other details brought to our attention, as you possibly have, we have decided to stop this program and not move forward any further.
He continued, "We are always looking for fun and creative ways to engage our raving fans, and positively impact our community, and team members. Unfortunately, this time we brought unnecessary negativity and misplaced regional/national attention to our town instead. I apologize for this and will continue to make all efforts to treat our guests with honor, dignity, and respect. This idea was a little too creative and the consequences unintended."
The restaurant has now seemingly limited who can comment on its public Facebook posts since the backlash erupted.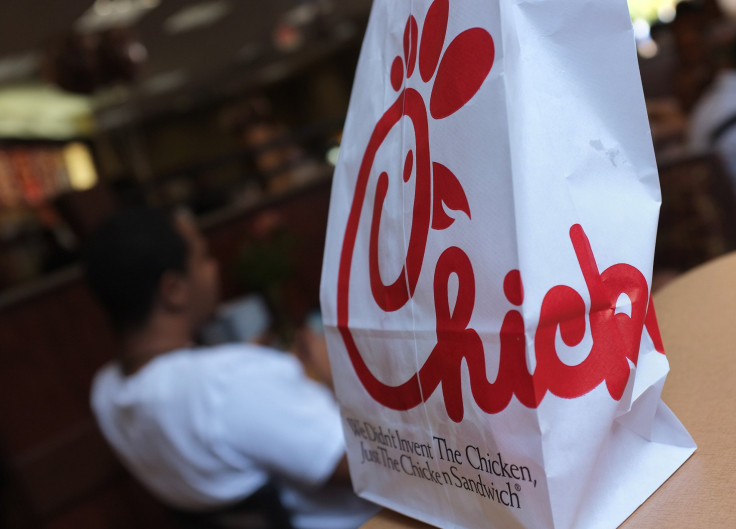 © Copyright IBTimes 2022. All rights reserved.
FOLLOW MORE IBT NEWS ON THE BELOW CHANNELS