Why Did The Undertaker Lose at WrestleMania 30? Questions Surround The Phenom's Future, WWE Teases Match With Sting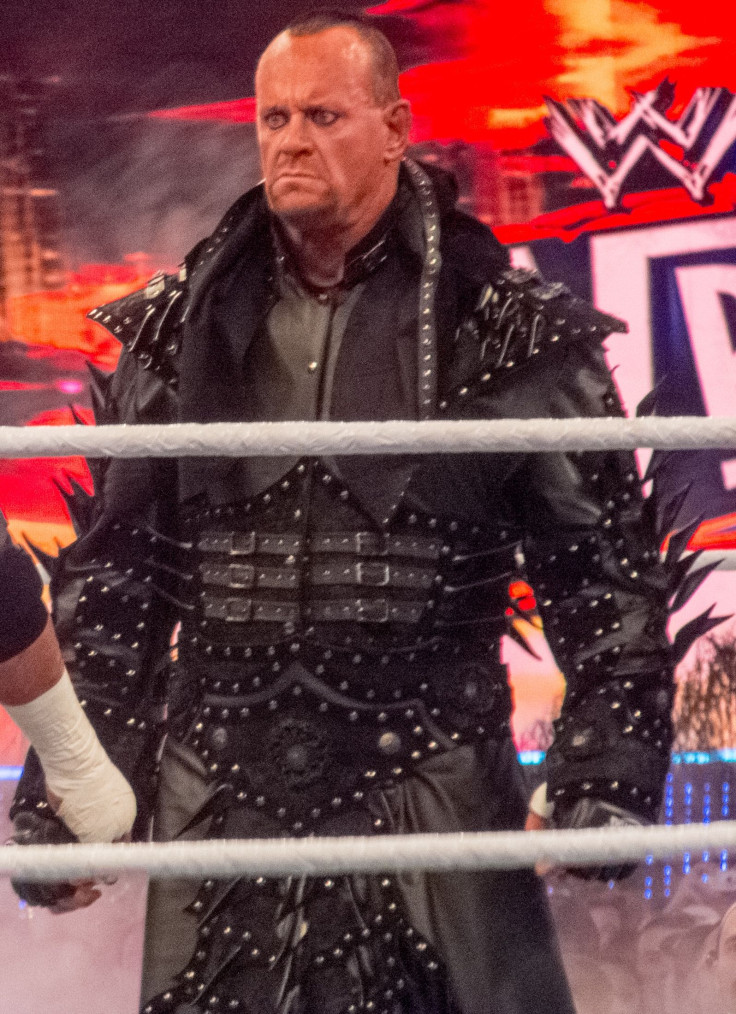 The Undertaker's loss at WrestleMania 30 was one of the most shocking moments in WWE history. Now, questions remain about the phenom's future with the company.
While many have theorized that it was The Undertaker's suggestion to lose to Brock Lesnar, a new report claims it was Vince McMahon's idea. The initial plan was for The Undertaker to extend his WrestleMania streak to 22-0. According to the Wrestling Observer, McMahon changed the outcome just days before the match. Dave Meltzer of the Observer reports that McMahon decided to let Lesnar break the streak because he thought it might be The Undertaker's final match.
The Undertaker is often referred to as the most respected wrestler in the WWE locker room, so it's hard to imagine that he would lose if he wasn't on board with the decision. One source claims that it took some convincing for The Undertaker to agree to it, while another disputed that report.
In recent years, The Undertaker's match was always a highlight of WrestleMania. With his streak no longer intact, the Deadman wouldn't be nearly as much of a draw at the biggest PPV of the year. He recently turned 49 years old, and had to be rushed to the hospital following his match with Lesnar. The WrestleMania loss, his age and declining health have led many to believe that The Undertaker's retirement is imminent.
The Undertaker has not spoken about his future, and hasn't appeared on "Monday Night Raw" since WrestleMania 30. There have long been rumors that he might take on Sting at WrestleMania 31, but the loss in New Orleans appears to have lessened those chances. Still, WWE continues to hint at the possibility of a match between the two legends. On Friday, the official Twitter account of the WWE tweeted about the two facing off in the ring, even posting a short video about a future match on the wwe.com.
Sting has made appearances on the WWE Network. Rumors are constantly circulating about a potential deal between the two sides, but an announcement has yet to be made. Sting last wrestled on TV for TNA in January.
It could be a while before The Undertaker discusses his future in the WWE. After WrestleMania 29, he didn't appear on WWE TV for 10 months.
© Copyright IBTimes 2023. All rights reserved.
FOLLOW MORE IBT NEWS ON THE BELOW CHANNELS