Why Hong Kong's Informal Referendum Makes Beijing So Nervous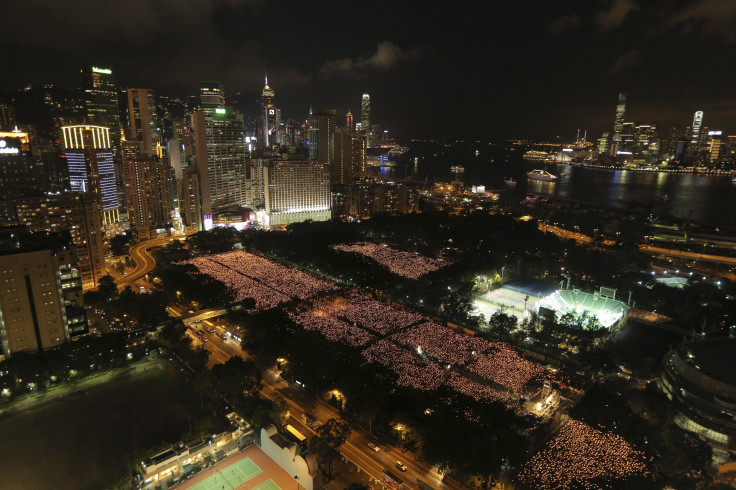 The latest reform initiative by pro-democracy activists in Hong Kong is garnering enthusiastic support in the territory but outrage in mainland China.
An informal referendum held by Hong Kong's Occupy Central movement, a pro-democracy organization modeled after Occupy Wall Street, recorded 700,000 votes, indicating broad support for political reform in the Chinese-run city-state. The referendum -- which began Sunday and will last one week -- was intended to gauge support for implementing full universal suffrage in the territory by 2017, a goal of Occupy Central and other pro-democracy activists.
In mainland China, the reaction to the vote was unambiguous. The Global Times, a Beijing newspaper known for its nationalist slant, dismissed the referendum as "ludicrous" in an op-ed published Monday.
"The opposition forces and their overseas supporters have overestimated the effect of an illegal farce," the op-ed said.
Under the current system in force since Britain handed over the colony in 1997, Hong Kong's political leader -- known as the chief executive -- is chosen from a committee of 1,200 members, most of them drawn from the territory's pro-Beijing business elite. And while the Chinese Communist Party has pledged to implement a form of "universal suffrage" by 2017, participation will still be limited: Hong Kong voters will only be able to choose from candidates vetted by Beijing. Occupy Central and other dissidents support a more genuine democracy.
Tensions between Hong Kong and China have risen in the past year, as the two have struggled to define the terms of their relationship. Under the Basic Law, Hong Kong is to retain autonomy in its domestic affairs until 2047, 50 years after China regained sovereignty. But there are signs that this understanding -- referred to as "one country, two systems" -- is fraying. In February, journalists organized a demonstration, attended by 6,500 people, to protest Beijing's interference in the territory's media. And on June 4, a demonstration to commemorate the 25th anniversary of the Tiananmen Square massacre in Beijing attracted an estimated 160,000 people.
The most recent round of tensions began earlier this month, when the Chinese government released a white paper clarifying Beijing's perspective on the Hong Kong question. Released by the State Council, China's Cabinet, the paper asserted that the two sides of "one country, two systems" are unequal; upholding China's sovereignty and security interests was a higher priority than the prosperity of Hong Kong and Macau, the tiny former Portuguese colony nearby.
The white paper touched a nerve across Hong Kong's population. Alan Leong, a member of the territory's legislature, told CNN that it was a "sea change to our understanding of what 'one country, two systems' should be."
Beijing is not sympathetic. Chen Zuoer, a former deputy director of the State Council's Hong Kong and Macau Affairs Office, told the South China Morning Post that Hong Kongers held a "confused and lopsided" viewpoint of the territory's relationship with China.
"I think the decolonization process -- Hong Kongers shaking off their mentality as colonial subjects -- has not yet been completed."
© Copyright IBTimes 2023. All rights reserved.