Why Liverpool Skipper Did Not Ask For Lionel Messi's Shirt After Defeat To Barcelona In Champions League
KEY POINTS
Instead of Messi, Henderson had swapped shirts with Suarez
Liverpool had lost the match 3-0, courtesy of Suarez and Messi's goals
In the return leg, it was Liverpool who won and progressed to the final
Liverpool FC captain Jordon Henderson has revealed why he did not swap shirts with Lionel Messi after the Reds lost to FC Barcelona in the first leg of their Champions League semi-final clash during the 2018-19 season.
Courtesy of Luis Suarez's opening goal and Messi's brace in the second half, Barcelona defeated Liverpool 3-0 in their last-four encounter at Nou Camp. In what turned out to be one of the best matches in the history of Champions League, The Reds made a spectacular comeback in the return leg, which was played at their 'fortress,' Anfield.
The home side ended up thrashing Messi and Co 4-0 and thereby made it to their second straight final in the premier European competition. Henderson and Co lifted Liverpool's sixth Champions League trophy by beating Premier League rivals Tottenham in the final in Madrid.
In a recent interview, recalling the first leg of the Barcelona semi-final, Henderson disclosed that he did not ask Messi to swap shirts at the end of the match because he did not want to seem "in awe" of the legendary player, an advise that was given to him by his former Sutherland boss Roy Keane.
"As it turned out, I came on quite early as Naby Keïta got injured. It was the first time I had been on a pitch with Lionel Messi. You don't think to yourself, 'Oh my God, that's him', but there's no question he plays the game differently to when you see him on TV. He's so fast. Thinking about his free-kick now, I still can't believe he scored it. I actually thought he was going to take it short. I've told you how good I think Alisson is, but Messi put that shot in the one area Ali couldn't protect. The whip, the pace, the precision – it was absolutely perfect. Did I think about asking for his shirt? No. I've never done it. Roy Keane told me when I was at Sunderland that if you ask for someone's shirt, it looks like you are in awe of them," Henderson told Daily Mail.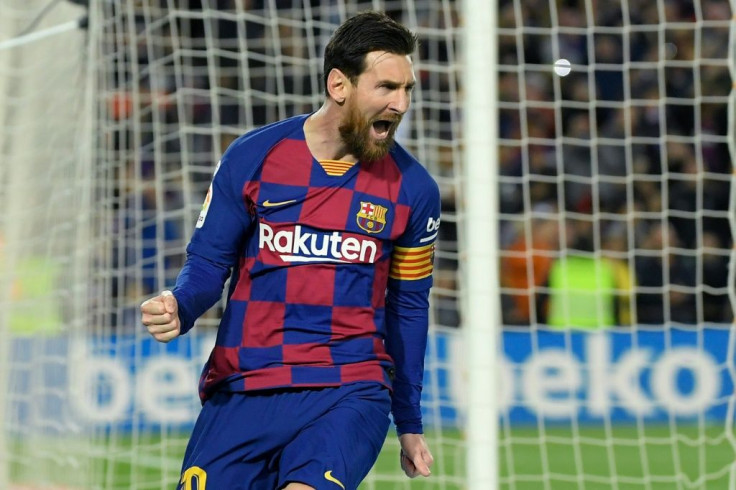 Henderson also admitted that he did swap his shirt at the end of the match and he did it with former Liverpool teammate, Suarez.
"As it turned out, I came home with Luis Suarez's shirt. Luis is a good lad and he gave me it as a gesture as we had played together for Liverpool. I don't know what he's done with mine!" added Henderson.
Currently, all the soccer leagues have been suspended due to the coronavirus outbreak and when the season resumes, Liverpool would be two wins away from clinching their first league title in 30 long years.
© Copyright IBTimes 2023. All rights reserved.