Why Is There A Plane At GOP Debate? Ronald Reagan's Air Force One Makes Grand Appearance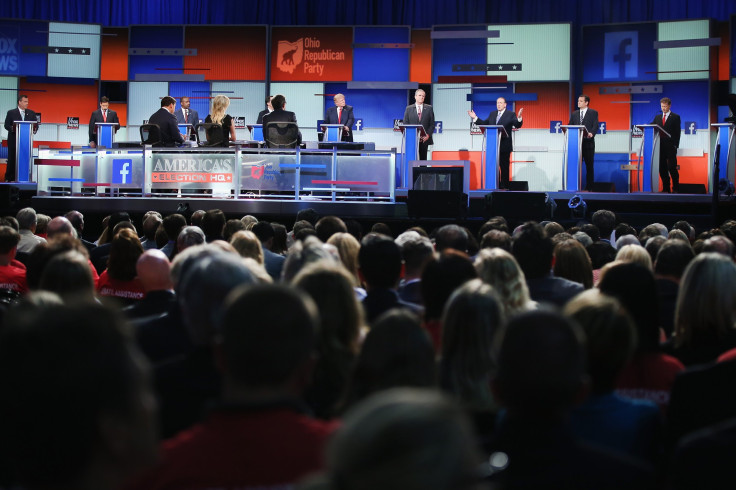 The set design for the second Republican debate Wednesday night consisted of more than just bright, patriotic colors. Former President Ronald Reagan's retired Air Force One airplane was the backdrop for round two of the presidential debates and served as a visual metaphor for the prime-time forum, Wired reported.
"Ronald Reagan is the patron saint of the modern Republican Party," said Sam Feist, CNN's Washington bureau chief, Wired reported. "It's not just visually interesting, but I think as we talk about where the Republican Party is going … it's also politically and editorially significant."
For the debate, CNN built a stage comprising three levels of scaffolding, which resulted in the positioning of the candidates more or less level with the wings of the airplane. The plane is on display at the Ronald Reagan Presidential Library in Simi Valley, California -- the site of the debate. There are several other incarnations of Air Force One on display throughout the country.
This debate's backdrop is a dramatic departure from the set design for the first GOP debate, hosted by Fox News in Cleveland Aug. 6. That debate had a more sleek and modern appearance, and consisted of shiny floors and glowing glass.
The prime-time debate Wednesday night was scheduled to feature 11 Republican candidates: businessman Donald Trump, former Florida Gov. Jeb Bush, Wisconsin Gov. Scott Walker, retired neurosurgeon Ben Carson, U.S. Sen. Ted Cruz of Texas, U.S. Sen. Marco Rubio of Florida, former Arkansas Gov. Mike Huckabee, U.S. Sen. Rand Paul of Kentucky, former Hewlett-Packard CEO Carly Fiorina, Ohio Gov. John Kasich and New Jersey Gov. Chris Christie.
Jake Tapper, CNN's chief Washington correspondent, was scheduled to moderate the debate with Dana Bash, CNN's chief political correspondent, and conservative radio host Hugh Hewitt asking additional questions. The debate airs at 8 p.m. EDT on CNN.
© Copyright IBTimes 2023. All rights reserved.