WikiLeaks Founder Julian Assange To Run For Australian Senate, But Could He Actually Win?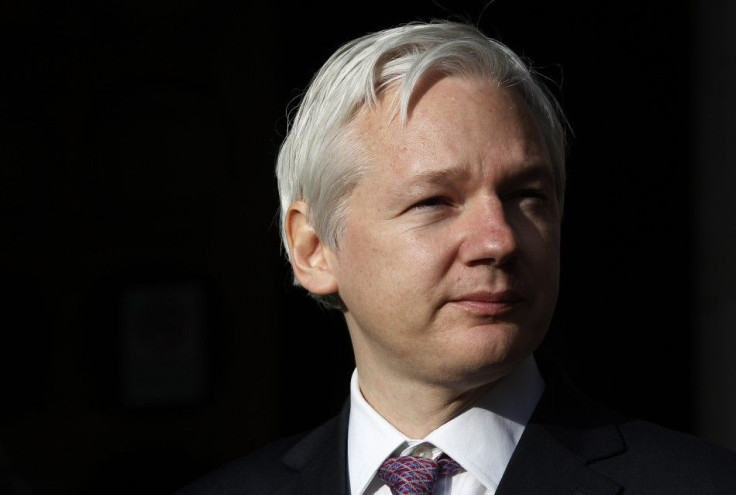 He's been mulling it for months, but now it's finally official: Julian Assange, internationally wanted man and founder of the document-leaking phenomenon WikiLeaks, is making a run for the Australian Senate.
The news, confirmed on Wednesday by WikiLeaks, came on the day that Australian Prime Minister Julia Gillard called the 2013 national elections for Sept. 14, setting up a long campaign period in an apparent attempt to shore up support -- polls show that Gillard's Australian Labor Party would lose parliamentary seats if an election were held today.
Assange, 41, a native of Queensland known for his prematurely snow-white hair, floated the idea of a senatorial run last year; it was unclear which party he would align himself with. WikiLeaks now reports that its founder will run under his own WikiLeaks party banner, and that others will be encouraged to join the new political bloc.
It is no secret that Assange faces some monumental obstacles in his quest for popular support -- but in fact, this dark horse may actually have a shot.
A computer hacker since his youth, Assange catapulted to fame in 2007 when he publicly launched WikiLeaks, which calls itself a "not-for-profit news organization" and is dedicated to the dissemination of classified or otherwise restricted information.
Documents published by WikiLeaks include internal memos of financial institutions whose illegal operations helped to spur a recession in the United States, personal emails sent between members of the brutal regime of Bashar al-Assad in Syria, and prisoner dossiers from the U.S. detention center at Guantanamo Bay.
Assange faced criticism for his overbearing personality among colleagues; he also became a target of the governments and institutions whose secrets he worked to expose. That became abundantly clear in 2010, in what began as a rape case and has evolved into an international standoff.
While in Stockholm for a speaking engagement in August 2010, Assange slept with two women within the span of a week. Both of them later accused him of sexual misconduct -- one said she had been raped, while another said Assange had molested her.
Assange was arrested in the United Kingdom and tried for extradition to Sweden; he maintained his innocence and said the case was politically motivated. After failing to win an appeal, Assange fled to the Ecuadorean Embassy in London to apply for political asylum, which was granted.
But British officials have promised to arrest Assange as soon as he steps outside of the embassy, so he cannot make his way to an airport and has been trapped in the building for seven months. Assange fears that if he is arrested by British police and sent to Sweden, he may eventually be extradited to the United States where he might be prosecuted for his whistleblowing.
Despite all of this controversy, Assange also enjoys a broad fan base, especially in Australia. In August -- at the beginning of the standoff between the UK and Ecuador -- a nationwide poll found that more than half the Australian population thought Assange should not be prosecuted for leaking sensitive documents, according to the Sydney Morning Herald.
With numbers like that, Assange might have a shot at the Senate seat, except for one small problem: He is stuck in the Ecuadorean Embassy indefinitely.
But via a series of Twitter posts, Wikileaks explained that Assange is still eligible as a candidate. A running mate can stand in for him during the campaign. If elected, Assange can be absent for two months before the Senate votes in a replacement candidate from the same party.
That's good news for Assange, though the problem of location still looms ahead. As the Australian Senate campaign kicks off, all eyes are on a defiant Ecuadorean Embassy housing a white-haired mastermind, a world away from his would-be constituency.
© Copyright IBTimes 2023. All rights reserved.
FOLLOW MORE IBT NEWS ON THE BELOW CHANNELS