Will California Prescription Drug Prices Go Up? $10M Donated By Pharmaceutical Companies To Fight Ballot Initiative That Would Control Costs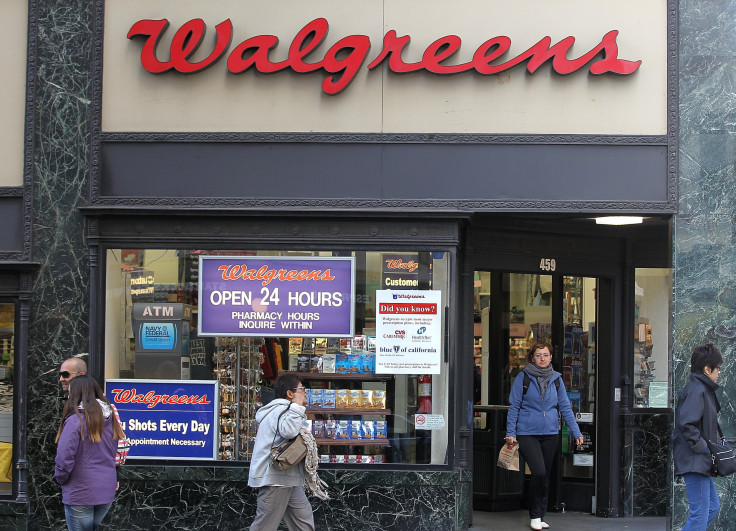 A potential ballot initiative affecting drug pricing in California already has pharma companies ramping up to fight it, with $10 million in donations flowing in to an industry advocacy group, reported the Sacramento Bee Tuesday. The California Drug Price Relief Act would put price controls on drug purchases that are funded by the state.
The ballot initiative, proposed by AIDS Healthcare Foundation, must gain 365,880 signatures by Nov. 2 to make it onto the November 2016 ballot. The Los Angeles foundation campaigning for the measure has managed to raise $1.25 million, and its president told Reuters that the group had already gathered the required number of signatures but would keep gathering more until the deadline.
Industry groups and companies have donated to the Pharmaceutical Research and Manufacturers of America (PhRMA) committee that's fighting the measure, including a $5.8 million donation from Johnson & Johnson Inc., $2.9 million from Bristol-Myers Squibb Company and $1.1 million from Purdue Pharma. A spokesperson for the PhRMA committee said the groups were preparing for the ballot initiative.
"While this ballot measure may look simple, the changes being proposed will have adverse consequences for Californians," the PhRMA spokesperson told the Sacramento Bee. "If it goes forward, we will be preparing a campaign to educate voters in California about its negative consequences."
The text for the proposed ballot initiative asserts that prescription drug costs have contributed to rising healthcare costs in the U.S.' most populous state.
"Spending on specialty medications, such as those used to treat HIV/AIDS, Hepatitis C, and cancers, are rising faster than other types of medications. In 2014 alone, total spending on specialty medications increased by more than 23 percent," it says.
The goal of the proposed initiative is to enable California to "pay the same prices for prescription drugs as the prices paid by the United States Department of Veterans Affairs" for other state programs, the text read.
The California Drug Price Relief Act has complex implications. The Sacramento Bee reported that experts with the state's Legislative Analyst's Office have had difficulty measuring the potential financial impact of the measure if it should pass, saying they need more time to evaluate it.
© Copyright IBTimes 2023. All rights reserved.
FOLLOW MORE IBT NEWS ON THE BELOW CHANNELS