Will The COVID Vaccine Work On New Strains? What You Need To Know
As a new version of the coronavirus was identified in the U.K. and concerns about the spread of the mutation intensify, medical experts have shown optimism about the effectiveness of the existing COVID-19 vaccines against the strain.
COVID-19 vaccines developed by Pfizer and BioNTech, as well as Moderna, have been reported to have an efficacy of more than 90% and have already begun the rollout for emergency use in the U.S. But concerns have now risen about virus mutations. Several countries have already issued a travel ban from the U.K after the country reported identifying a strain of the virus on Dec. 19.
However, experts have said this should not be cause for alarm.
Dr. Vivek Murthy, who has been appointed by President-elect Joe Biden as the next U.S. Surgeon General, told NBC's "Meet the Press" on Sunday, "There's no reason to believe that the vaccines that have been developed will not be effective against [the new U.K. strain] as well."
He continued, "The bottom line is if you are at home and you are hearing this news, it does not change what we do in terms of precautions as individuals that can reduce the spread of this virus. It turns out that masking, that keeping physical distance, washing our hands...these are still the pillars of preventing COVID transmission."
At least one other medical expert has agreed with Murthy's comments.
Vin Gupta, an affiliate assistant professor from the University of Washington's Institute for Health Metrics and Evaluation, told CNBC's "Squawk Box Asia" on Monday that "there is a strong belief here that the vaccine, as it exists today...will have effectiveness in warding off infection from this new strain in England, in addition to the old strain that we've been contending with for months now."
Gupta went on to say that "the effectiveness" of the vaccines in producing COVID-19 antibodies is "extraordinary," adding, "I don't expect these minor changes at the genetic level...to affect the vaccines' performance in the near term."
But Gupta did say that the COVID vaccines may need to take new strains into account in the longterm, much like the flu vaccine.
He warned, "I do think that this might impact our future-facing work, but it's not going to impact the near term. It will not impact the current vaccines' effectiveness in ending the pandemic."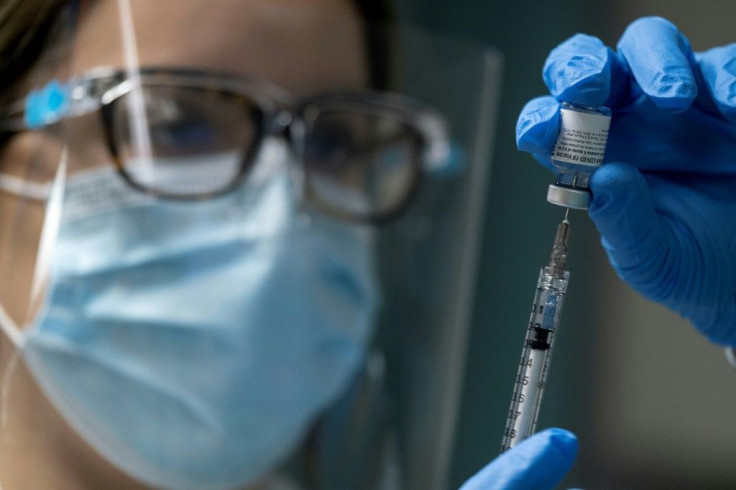 © Copyright IBTimes 2023. All rights reserved.
FOLLOW MORE IBT NEWS ON THE BELOW CHANNELS