Will Maduro Be Forced Out? Venezuela Congress Presses For Trial Of President In Rowdy Session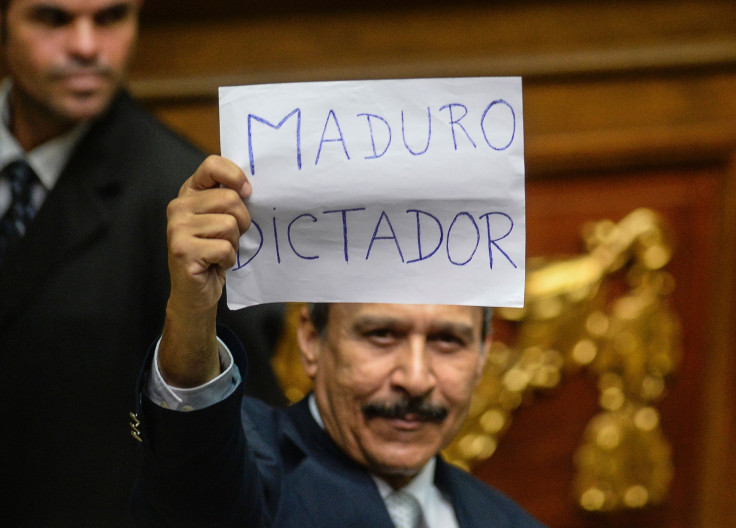 Venezuela's opposition-led National Assembly called Sunday for President Nicolas Maduro to be put on trial and accused him of being engaged in an ongoing coup in a raucous emergency session. The session was called after the country's electoral council suspended the opposition's campaign to stage a recall referendum against the embattled president.
In the latest episode of a political and economic crisis that continues to rock the oil-rich South American nation, opposition lawmakers passed a resolution declaring that Venezuela had been subjected to a coup d'état and that constitutional order had broken down. They also demanded that Maduro face a trial.
"It is a political and legal trial against President Nicolas Maduro to see what responsibility he has in the constitutional rupture that has broken democracy, human rights and the future of the country," Julio Borges, leader of the centre-right opposition coalition, the Democratic United Roundtable (MUD), said.
Adding to the chaos of the scene, Maduro supporters who had gathered outside the Assembly building in Caracas surged past security guards and into the chamber. Members of the opposition claimed injuries were suffered, although government lawmaker Diosdado Cabello defended the supporters, accusing the National Assembly of carrying out its own coup.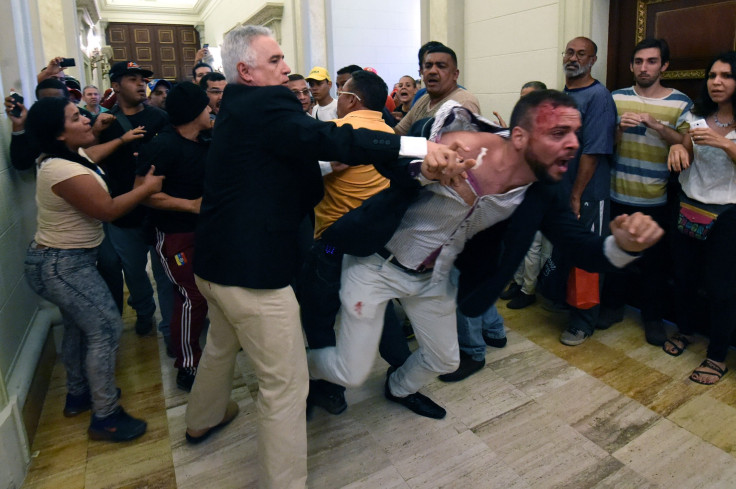 Tensions remain high in Venezuela amid sky-rocketing inflation and crippling food shortages. The opposition has laid the blame firmly at the door of Maduro and has been attempting to oust the Socialist Party leader through a referendum. The first stage of the process was successfully negotiated in June when a petition obtained signatures from at least one percent of voters in each of Venezuela's 24 states. Stage two of the process required to trigger a referendum, collecting signatures from 20 percent of the voters in each state, was due to begin on Wednesday. However, it was suspended last Friday, with the electoral council stating that several states had reported fraud in the first round of signature-gathering.
The opposition didn't go as far as voting to put Maduro on trial on Sunday and it is difficult to see the plan coming to fruition. In January, Venezuela's Supreme Court declared the assembly in contempt of court and all decisions taken null and void after it appointed three opposition lawmakers accused of vote-buying.
Protests have taken place in Caracas following the nixing of the referendum drive and the opposition has called for nationwide protests on Wednesday.
Speaking from Saudi Arabia, where he was discussing global oil prices, Maduro vowed to fight on.
"The revolution will continue to win despite the constant pretentions of the right which is trying to take over power by unconstitutional means," he said.
© Copyright IBTimes 2023. All rights reserved.