Will Messi Reunite With Guardiola At Manchester City? Barca Boss Opens Up On His Captain's Future: Report
KEY POINTS
There are rumors saying that Messi could reunite with Guardiola at Man City
Barca boss, however, is sure that Messi will end his career in Nou Camp
Messi recently denied reports of his possible Inter Milan move
FC Barcelona coach Quique Setien has reportedly said that he is sure Lionel Messi will end his career at Nou Camp amid the Argentine's recent link ups to various European clubs.
The problems, prevailing in Barcelona, are not hidden anymore and everyone is aware that the skipper is unhappy with the club's current situation, courtesy of his recent public fallouts with the board members.
Messi, who was also linked to an Inter Milan move, took to social media to term those reports as "lies."
One of the moves that are being considered on the cards for Messi is his reunion with Pep Guardiola at Manchester City. The two share a great bond as they tasted tremendous success together when Guardiola was Barcelona's manager between 2008 and 2012. During that period, Barca clinched as many as 14 trophies including two Champions Leagues, three La Liga trophies and two FIFA Club World Cup titles.
However, the current Barca boss believes off-pitch events will not affect Messi's future in the Catalan club. The Catalans have had a roller-coaster season, on and off the field, and Messi has not hesitated to show his clear feelings on social media.
Messi, who has been associated with the Spanish club since he was just 13, will see his contract expire next summer. However, the same contract also allows him to leave Barca as a free agent this summer. The club has been in talks with him over a contract renewal as they have suggested that it's a top priority for them currently.
Barca's board is in a mess right now with as many as six officials resigned after falling out against the president, Josep Maria Bartomeu, whose job is certainly in trouble as an early election has been called in.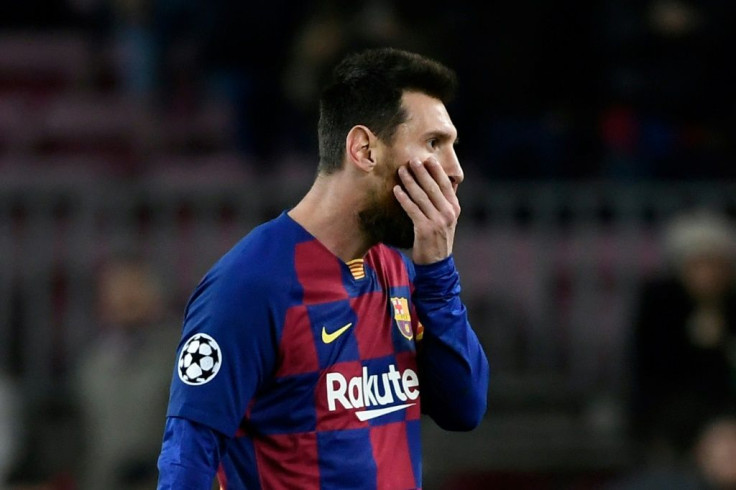 Amid all these issues, Setien does not think Messi will be influenced in any way that would see him end his ties with the club.
"These are normal things at big clubs. Perhaps the sad thing is that these crises are transmitted to the media. It would be better to work in a quieter environment but things are like that."
"The ideal thing would be to work in a positive atmosphere. But I don't think those things will have an effect on Messi and force him to rethink whether or not to [stay with] the club. I am sure he will finish his career at Camp Nou," the Barca boss told TV3 after six club directors resigned.
At present, soccer all over the world has been suspended due to the ongoing coronavirus crisis. Before La Liga was suspended indefinitely, Barca had returned to the top of the league table ahead of Real Madrid and Seville.
© Copyright IBTimes 2023. All rights reserved.