Will MH370 Ever Be Found? Crowdfunding Campaign Aims To Finance New Search For Missing Plane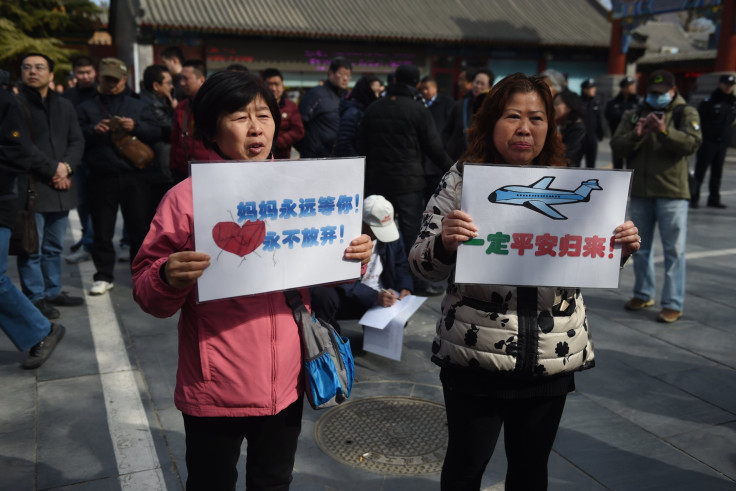 The formal hunt for Malaysia Airlines Flight 370 may have ended in January without results, but the mission to find the missing plane wasn't over. The newly created foundation Project 370, whose website went live Friday, has launched a crowdfunding campaign to pay for further efforts.
"We are aware that this is a huge undertaking, but we all feel it is one well worth doing," Mark D. Young, a South African photographer and aviation-focused author, said in a news release. "We cannot just sit back and let the final resting place of 239 fellow human beings not be found. How they got there is a vital question that has to be answered for the safety of every airline passenger in the world."
MH370 disappeared without a trace nearly three years ago to the day, on March 8, 2014, as it was flying 239 people from Kuala Lumpur to Beijing. The plane is presumed to have crashed, but only a few pieces of debris have been found — all by searchers or tourists on beaches, not investigators associated with the official sweep of a 120,000-square-kilometer area in the Indian Ocean.
Last December, just before the sweep for evidence concluded, authorities revealed they might have been looking in the wrong place for plane wreckage. They identified another area north of the initial search perimeter that could contain MH370 but declined to extend the search without harder proof, USA Today reported.
The Project 370 team, which includes weather specialists, aviation safety experts and supporters from 10 countries, hope to check an area identified by Mike Chillit, an American statistician. The group laid out a detailed plan on its site.
"Of all the possibilities we have evaluated so far, this area defined by Mike appears to be the most accurate," Young said in the release. "If that is empty, we hope to go on to further likely areas defined by other, less compelling evidence."
Project 370's goal was to raise $4 million to commission vessels with sidescan sonar equipment, crews and other equipment for the first phase of the new search, then $2.5 million to continue the hunt.
As the anniversary of MH370's mysterious disappearance approached, another group was pushing for an additional search: Voice370, an organization comprised of the families and friends of the plane's victims. Voice370 was set to host a remembrance event this weekend that doubled as a call to bump up efforts to find MH370.
"Please stand in solidarity with us," the group of relatives tweeted last month. "The search must go on."
© Copyright IBTimes 2023. All rights reserved.
FOLLOW MORE IBT NEWS ON THE BELOW CHANNELS