Will Philippines' Duterte Spark Controversy Over Free Contraceptives To Women?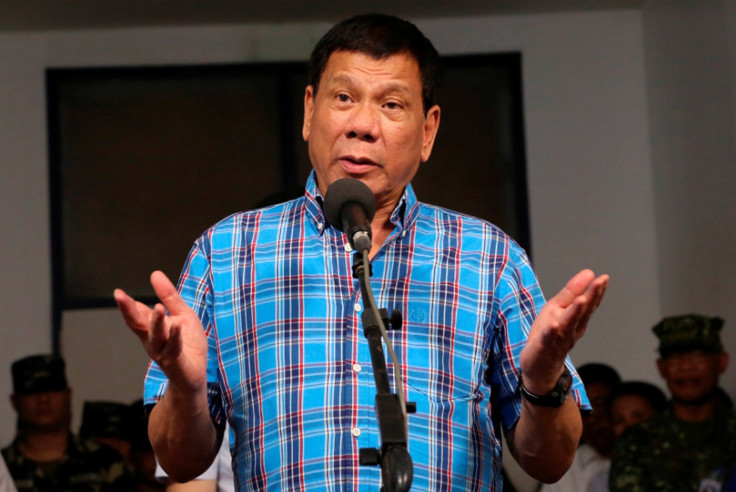 Philippine President Rodrigo Duterte's latest move could spark an outcry from the Roman Catholic Church and pro-life advocates. The controversial leader, known for his brutal anti-drug campaign, ordered government agencies to guarantee free access to contraceptives for six million women who may find it difficult to purchase them.
The new measure is aimed at reducing poverty in the country and seeks to ensure "zero unmet need for family planning," Economic Planning Secretary Ernesto Pernia reportedly said Wednesday.
Pernia said the goal is to cut down the poverty rate from 21.6 percent in 2015 to 14 or 13 percent by 2022, the end of Duterte's term.
According to the United Nations Population Fund, teen pregnancy had dropped in all Asia-Pacific countries except the Philippines. The report, which used data from 2013, found that one in 10 girls in the country between the ages of 15 and 19 has already had a child or is pregnant with her first. Fifteen percent of adolescent girls who have had intercourse before the age of 15 said their first sexual encounter was forced.
The executive order signed by Duterte on Monday said that out of the 6 million women with family planning needs, nearly 2 million were identified as poor. The order mandated that the 2 million women have access to contraception by 2018.
The order also said government agencies must identify couples with unmet family planning needs and spur agencies up to the village level and civilians to take part in the drive.
The country's Commission on Population said last week that a shortage in the availability of contraceptives could result in the population growing to 105.7 million by December 2017.
The availability of contraceptives had dwindled after the Supreme Court issued a temporary restraining order in 2014 on certain provisions of the Responsible Parenthood and Reproductive Health Law (RPRH) after lobbying by pro-life advocates who viewed contraceptives as abortifacients. The government has filed an appeal seeking to lift the restrictions.
"The government cannot continue to tolerate this delay in judgment because time is of the essence as far as the implementation of the RPRH Law is concerned," Pernia said.
© Copyright IBTimes 2023. All rights reserved.
FOLLOW MORE IBT NEWS ON THE BELOW CHANNELS