Will Sports Gambling Be Legalized Across The US? New Jersey's Efforts Help Push Issue To Forefront
It's an important time for sports gambling in the U.S. In a Philadelphia courtroom Wednesday, the latest push to further legalize sports gambling played out as New Jersey once again argued to be allowed to offer legal wagering on athletic contests, going up against the NCAA and the four major sports leagues. Meanwhile, the tides could be shifting nationwide toward legalization.
The push from New Jersey was its third such attempt after failing with seminal court cases commonly referred to as Christie I and Christie II, named for New Jersey Gov. Chris Christie, who signed the sports betting bill in question. The hearing in Philadelphia was a rare en banc panel of the 3rd U.S. Circuit Court of Appeals, which means a majority of the active judges on the 3rd Circuit felt the Christie II decision, which went against the state, deserved a rehearing. Essentially, the 12-judge panel heard arguments Wednesday concerning a New Jersey plan to operate sports books and whether it was legal under federal law. A decision is not expected for months.
Wednesday was also important for sports gambling enthusiasts and advocates — the eventual decision could be a defining moment in their efforts — but it also represented just a ripple in the growing momentum for legalized sports gambling in the United States. Amid a growing effort from lobbyists at the federal level for legalization — and new fodder provided by a continued controversy surrounding daily fantasy sports — the national environment could be suited to advocates of legal sports wagering.
"I would say that this certainly represents an apex to the issue of regulated sports betting in the last decade," said Chris Grove, a gambling industry analyst and editor of Legal Sports Report, told International Business Times.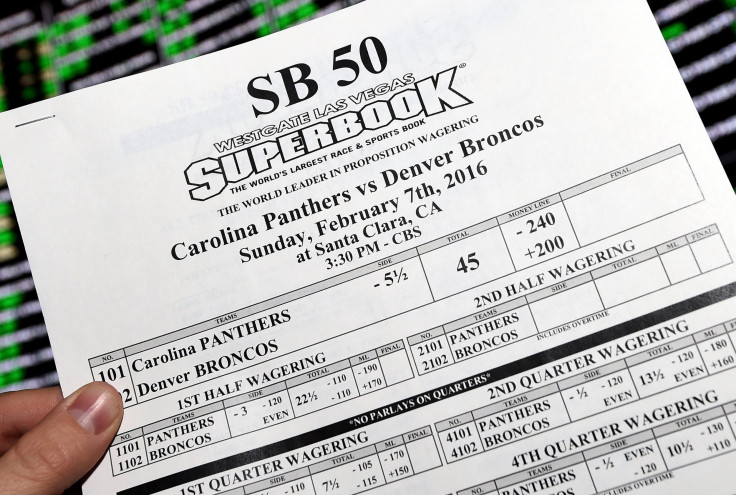 After the hearing Wednesday, the consensus from experts was that New Jersey could be fighting a losing battle. The state would need to convince seven judges it was within its rights to take in wagers at casinos, which has been blocked by the Professional and Amateur Sports Protection Act (PAPSA).
"Look for either an 8-4 or 7-5 victory in favor of the leagues," Daniel Wallach, a sports and gambling lawyer at Becker & Poliakoff in Fort Lauderdale, Florida, told the New York Times.
When PAPSA was passed in 1992, Nevada, Delaware, Montana and Oregon chose to take advantage of a one-year window to legalize some form of sports betting, and Las Vegas has become the country's hub for legal sports gambling. Nevada took in $4.2 billion in sports wagers last year while some $400 billion a year is taken in illegally either through bookies or offshore operations, the Times said.
But there is an ongoing push to bring sports gambling to the forefront of legislative discussion in hopes of a sweeping change. Leagues, the NFL especially, traditionally have been wary of sports gambling over concerns of game-fixing while gaming advocates have argued the betting is happening regardless. The American Gaming Association recently began pushing for sports gambling at a federal level. The hope is state-level pressure — like the effort in New Jersey — will put the issue front-and-center in Washington.
"We're taking a different approach," Geoff Freeman, the chief executive of the American Gaming Association, told the Hill. "We're creating an environment where policymakers are inclined to ask the questions that we would like to see them ask about the issue."
The group estimated 97 percent of the more than $4 billion wagered on the Super Bowl this year was done so illegally. "It seems to me that if it really is such a widespread behavior that people want to bet on sports that it just gets legalized broadly," said Dr. David Schwartz, director of the Center for Gaming Research at UNLV to IBT.
Sports leagues have begun to soften on the issue, as well, with NBA Commissioner Adam Silver giving regulated legalization a full endorsement in a New York Times opinion essay, writing in part: "Congress should adopt a federal framework that allows states to authorize betting on professional sports, subject to strict regulatory requirements and technological safeguards."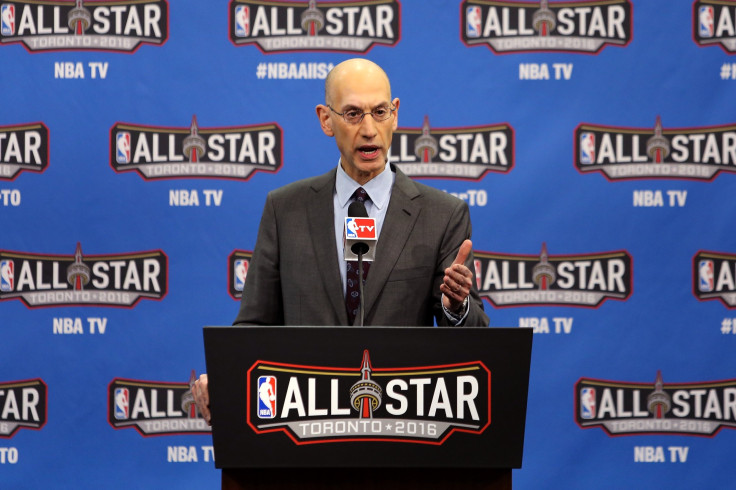 That may be the direction in which the fight is heading. The case for creating a lane for legal sports gambling has been bolstered by numerous states working on carving out legislation that would regulate daily fantasy sports, which many critics consider to be a clever way of legalizing a form of sports wagers. The operators themselves — chiefly DraftKings and FanDuel — say it is not gambling and legal under a law allowed for fantasy sports even if daily fantasy did not exist at the time.
"I don't see how you can be for daily fantasy sports betting and opposed to traditional sports betting like what exists in Nevada and what would be offered in New Jersey," Joe Asher, CEO of William Hill U.S., a major Nevada sports book operator, told Sports Illustrated after Wednesday's hearing. Pro leagues and individual franchises were quick to partner with daily fantasy operators as the games burst onto the scene.
The purported shared DNA of sports betting and daily fantasy, the leagues' softening (barring the NFL, which has remained the staunchest opponent of sports gambling), state-led efforts and the struggle to contain illegal gambling are all major factors placing pressure toward sports gambling's legalization. There's an unprecedented level of attention on the issue.
Grove told IBT a common prediction for a timeframe on the legalization of regulated sports betting in the U.S. is 2019. There's momentum, but still it's hard to change the status quo. Grove, while agreeing tides were shifting, was hesitant to jump on board with a hard 2019 prediction.
"I'm very much of the mind that momentum doesn't necessarily [mean] inevitability," he said.
© Copyright IBTimes 2023. All rights reserved.