Will US End NAFTA? Vicente Fox Warns Against Cutting Mexico Out Of Trade Deal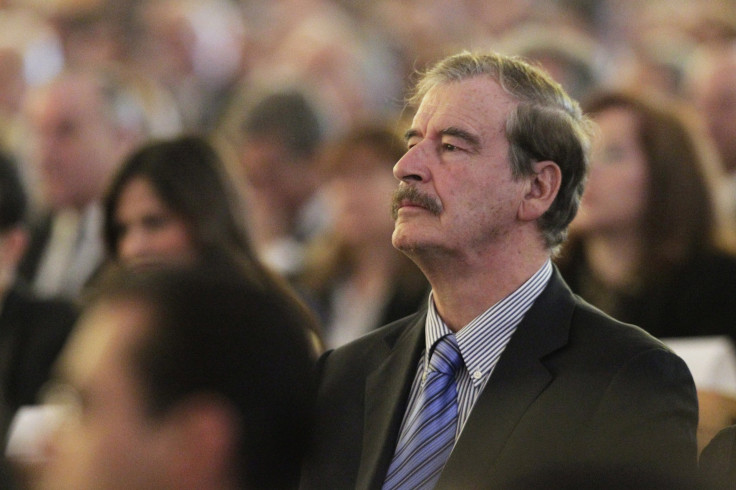 Former Mexican President Vicente Fox, who emphatically informed U.S. President Donald Trump Mexico would not pay for his border wall, Monday warned his country would not be cut out of the North American Free Trade Agreement either.
Trump met with Canadian Prime Minister Justin Trudeau Monday at the White House and the two talked in glowing terms about the close relationship between the two nations, issuing a joint statement following their first official meeting.
"No two countries share deeper or broader relations than Canada and the United States," the statement said. "We are bound together by our history, our values, our economy, our environment and our resolve to improve the lives of our citizens," the statement said.
Both Trump and Trudeau appeared pleased with their encounter, which also was attended by Ivanka Trump.
A similar meeting with Mexican President Enrique Pena Nieto scheduled for Jan. 31 was canceled by Pena Nieto after Trump said there would be no point to the meeting if Mexico was unwilling to pay for the border wall and blamed NAFTA for U.S. job losses.
Trump has said he wants to renegotiate NAFTA, calling the deal one-sided and blaming it for gutting U.S. manufacturing.
Fox said Mexico would not sit still if Canada and the United States decide on a bilateral deal to replace NAFTA.
Trump has insisted a wall along the nearly 2,000-mile U.S. border with Mexico would be paid for by Mexico. His administration has floated the idea of a 20 percent tax on Mexican imports, which would raise the price of everything from fruits and vegetables to automobiles. An internal Department of Homeland Security report last week estimated the cost of the wall would be more than $21 billion, way higher than Trump's estimate of $8 billion to $12 billion.
Fox has said forget it on numerous occasions.
He's also cheered on his successor, encouraging him to maintain his stance against Trump.
Last week, immigration agents conducted numerous raids around the country, scooping up hundreds of undocumented immigrants. Trump has said such raids would be focused on people who had committed crimes but many of those detained last week had no criminal records.
The administration said 75 percent of those arrested were criminals.
© Copyright IBTimes 2023. All rights reserved.