Will US Go To War With China? Beijing Will Take 'Revenge' If Washington Abandons 'One China' Policy, State-Run Newspaper Warns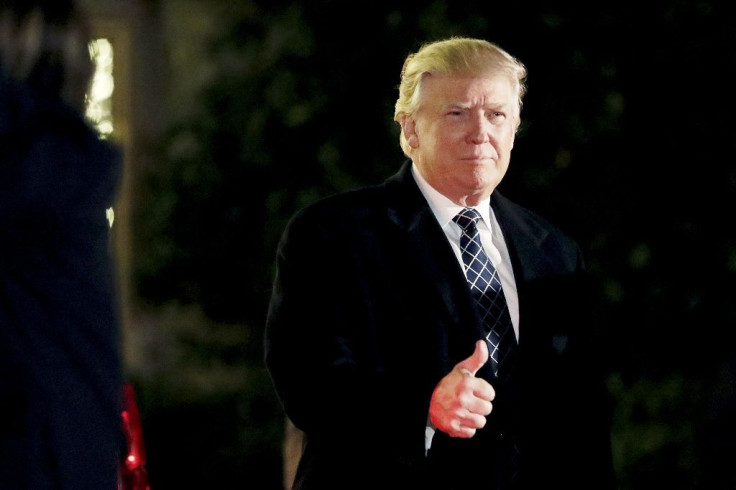 A state-run Chinese newspaper warned Sunday that Beijing will take "revenge" if the United States abandons the "one China" policy under Donald Trump's administration. The comments came after Taiwanese President Tsai Ing-wen made a stopover in Houston.
"Trump is yet to be inaugurated, and there is no need for Beijing to sacrifice bilateral ties for the sake of Taiwan. But in case he tears up the one-China policy after taking office, the mainland is fully prepared," the Global Times said in an editorial. "Beijing would rather break ties with the US if necessary. We would like to see whether US voters will support their president to ruin Sino-US relations and destabilize the entire Asia-Pacific region."
"If Trump reneges on the one-China policy after taking office, the Chinese people will demand the government to take revenge. There is no room for bargaining," the newspaper warned.
Under the "one China" policy, there is only a single state called "China" despite there being two governments. People's Republic of China, popularly known as the mainland China, considers Taiwan (officially known as Republic of China) a renegade province. However, Taiwan considers itself an independent country. Both PRC and Taiwan claim to be the lawful government of one China, but in reality, Taiwan has control only over a few small islands.
"Sticking to [the one China] principle is not a capricious request by China upon US presidents, but an obligation of US presidents to maintain China-US relations and respect the existing order of the Asia-Pacific," the Global Times said.
On Sunday, the Taiwanese president met with Texas Gov. Greg Abbott and Texas Sen. Ted Cruz in Houston while on her way to Central America. Prior to their meeting, Cruz said that the Houston congressional delegation had received a letter from the Chinese consulate asking them to not meet Tsai.
"The People's Republic of China needs to understand that in America we make decisions about meeting with visitors for ourselves," Cruz responded to China's letter. "This is not about the PRC. This is about the US relationship with Taiwan, an ally we are legally bound to defend. The Chinese do not give us veto power over those with whom they meet. We will continue to meet with anyone, including the Taiwanese, as we see fit."
In its editorial, the Global Times also said that China "will impose further military pressure" on Taiwan and "Tsai needs to face the consequences for every provocative step she takes."
"It should also impose military pressure on Taiwan and push it to the edge of being reunified by force, so as to effectively affect the approval rating of the Tsai administration," the newspaper said.
© Copyright IBTimes 2023. All rights reserved.