What Is One China Policy: 8 Facts About President-Elect Donald Trump's Controversial Handling Of US-China Relations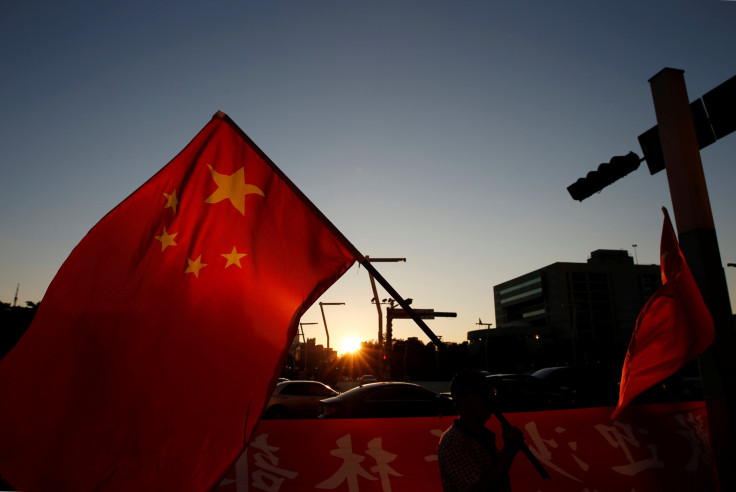 President-elect Donald Trump has found himself surrounded by controversy on the foreign policy front after declaring that the United States does not have to abide by the "one-China" policy, which has been the cornerstone of diplomatic relations between the two countries for decades.
"I fully understand the 'one China' policy, but I don't know why we have to be bound by a 'one China' policy unless we make a deal with China having to do with other things, including trade," Trump said in an interview aired on "Fox News Sunday."
Here is all you need to know about the president-elect's stand on China since he won the Nov. 8 election:
One China Policy
The policy holds that there is only one China and that Taiwan or Republic of China is part of it. While insisting that their respective government is legitimate, leaders of both the People's Republic of China (PRC) and Taiwan have agreed to the one-China policy.
After talks between President Richard Nixon and Chairman Mao Tse-tung of the PRC in 1972, the U.S. endorsed the policy at the Shanghai communiqué, in a joint statement that said "all Chinese on either side of the Taiwan Strait maintain there is but one China and Taiwan is a part of China. The United States does not challenge that position."
Endorsing the PRC, President Jimmy Carter formally recognized Beijing as the sole government of China in 1978, going on to close its embassy in Taiwan the following year.
Trump's Taiwan Call
The president-elect accepted a congratulatory telephone call from Taiwan's President Tsai Ing-wen on Dec. 2, the first such contact with Taiwan by a U.S. president-elect or president since President Carter cut off the island nation's diplomatic recognition in 1979.
According to China's state-run news agency Xinhua, Chinese Foreign Ministry spokesman Geng Shuang said Saturday China had lodged a formal complaint over the call between the two leaders.
Trump's Tweets Against China
The Tsai phone call was followed by two tweets by Trump that accused China of attempting to manipulate its currency, while taxing American imports. The tweets also took a dig at China's involvement in the South China Sea.
Trump's Reaction to the Complaint
"I don't want China dictating to me and this was a call put in to me," Trump said in the Fox interview. "It was a very nice call. Short. And why should some other nation be able to say I can't take a call?"
"I think it actually would've been very disrespectful, to be honest with you, not taking it," Trump added, in the interview that followed a series of clarifications by his transition team and future cabinet regarding the president-elect's stand on China.
White House Reaction
Following the controversial phone call, the Obama administration said senior White House aides had spoken with Chinese officials to assure them that the U.S. had not changed its "one China" policy. The administration also added that progress made in U.S.-China relations could be damaged by the "flaring up" of the Taiwan issue, Reuters reported.
A White House aide maintained that the administration had no reaction to Trump's latest comments, beyond the already-stated policy positions.
China's Reaction
While Chinese officials had no immediate reaction to Trump's latest remarks, according to Reuters, the Global Times, a tabloid published by the Communist Party's official People's Daily, said that Trump was "naive like a child on diplomacy," adding that the "one China" policy "could not be bought or sold."
"We will prove that all along the United States has been unable to dominate the Taiwan Strait and Trump's desire to sell the 'one China' policy for commercial interests is a childish urge," the editorial said, adding that the mainland will launch a number of "decisive new policies toward Taiwan."
Climate Change as a Chinese Hoax
In the past, Trump has referred to the threat of climate change as a hoax devised by China to secure an unfair trade advantage over the U.S., blaming the Obama administration for falling for it. China has repeatedly denied any such claim and called on the U.S. to lead the campaign in tackling climate change.
U.S. Ambassador to China
Trump on Wednesday announced his decision to appoint Iowa Governor Terry Branstad as the next U.S. ambassador to China, an attempt to allay fears regarding his stand on China by nominating a long-time friend of Beijing.
"I look forward to building on our long friendship to cultivate and strengthen the relationship between our two countries and to benefit our economy," Branstad said in a statement following the nomination, an example of Trump's hot and cold approach towards the Asian giant.
FOR FREE to continue reading
✔️ Unlock the full content of International Business Times UK for free
offer available for a limited time only
✔️ Easily manage your Newsletters subscriptions and save your favourite articles
✔️ No payment method required
Already have an account? Log in
© Copyright IBTimes 2023. All rights reserved.