Winds Over 80 MPH Hit Wyoming, Causing Power Outages And Property Damage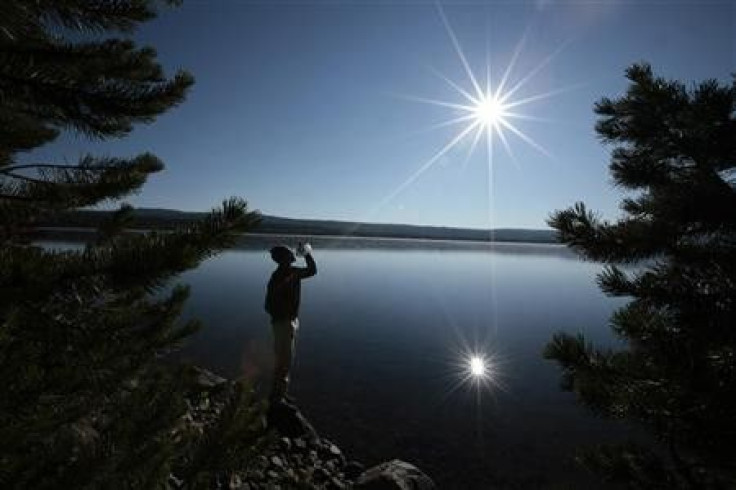 Powerful gusts of wind knocked out windows and power sources in areas of northwest Wyoming this weekend, disrupting Thanksgiving weekend activities and shopping for local residents. According to the Associated Press, fierce, hurricane-force winds reached 82 mph in Cody, Wyoming, and 117 mph in nearby Clark, Wyoming, small towns located east of Yellowstone National Park.
While no damage was reported in Clark, an area that is known to experience extremely strong winds because of its geographical location near the Absaroka Mountains, winds in Cody uprooted a 40-foot tall spruce tree onto the local visitor center and damaged windows. Additionally, electricity was knocked out for several hours, causing about 100 homes to be without power in Cody and creating some traffic hazards when traffic lights went out.
Local newspaper Cody Enterprise reported that customers at the local Walmart saw minor disruptions because of the strong winds, which blew shopping carts across the parking lots, posing a threat to vehicles and shoppers.
"We all have to be respectful of Mother Nature," Cody Mayor Nancy Tia Brown said. "We're taking care of everything as quickly as we can to make sure people are safe and comfortable."
The National Weather Service is reporting that the strong winds will continue through the weekend while a heavy snow storm moves through other parts of the state.
© Copyright IBTimes 2023. All rights reserved.