Winter Olympics 2018: How Does North Korea Make Its Athletes?
With the 23rd Winter Olympics underway, North Korea has sent 22 athletes to Pyeongchang, South Korea, to represent the country led by authoritarian leader Kim Jong Un. The move is a feat in diplomacy between the two countries who are still technically at war, especially after a year of repeated missile tests and a war of words between President Donald Trump and North Korea.
But how does North Korea, an impoverished and isolated nation straddled with stiff international economic sanctions, make Olympic-level athletes?
North Korea's history in the competition dates back to its debut at the 1964 Winter Olympics in Innsbruck, Austria. While the nation has missed several Winter Games since then, North Korea has participated in every Summer Olympics since 1972, except for the 1984 Games in Los Angeles and the 1988 Games in Seoul which it boycotted. The isolated country also has a tenuous history with Olympic games hosted in South Korea. North Korea was upset when Seoul was awarded the 1988 Olympics and tried to derail the games by using secret agents to bomb an airplane full of South Koreans in 1987.
This year, however, North Korea agreed to participate in this year's Winter Games being held in South Korea.
Like most nations, kids start playing sports in North Korea at an early age whether in organized programs or on the schoolyard. Just like a kid in the United States with an exceptionally good arm in Little League, or a kid who can skate circles around his peers, budding athletes are recognized early.
Michael Madden, a visiting scholar at the U.S.-Korea Institute at Johns Hopkins University and founder and director of North Korea Leadership Watch, said that there are several ways promising athletes are found in North Korea.
"There's juvenile sports schools which will be upper elementary [and] middle school that are meant for training student-athletes. That's one way," Madden told International Business Times. "The other way you find an athlete in North Korea, early on anyway, is through participation in the Korean Children's Union and Kim Il Sung Youth League — it's a big national organization and they find a lot of different things … they find kids who are good at computers and they find kids who are good at music or art or sport."
The children, as they advance, are filtered into specialized training facilities, according to Christopher Green, a North Korean expert at Leiden University and co-editor of Sino-NK, an academic site focusing on North Korea and China, who spoke to IBT via email.
Children also can attend after-school programs at children's palaces — facilities where children can hone skills during extracurricular activities. Like everything in North Korea, all programs are run and closely monitored by the state's regime.
Athletes who progress from there can participate and train in several prestigious athletic clubs, according to Madden. Athletic clubs are run by different organizations such as the Korean People's Army, whose April 25 Sports Club is named after the country's Military Foundation Day holiday. Because of the large amount of money North Korea pours into its military and mandatory conscription, the April 25 Sports Club is one of the best in the country. Other clubs are sponsored by other military branches and government wings.
Of the 22 athletes North Korea will send to the Olympics, among the most high profile are figure-skating pair Ryom Tae Ok, 19, and Kim Ju Sik, 25. The two trained with figure skating coach Bruno Marcotte in Canada over the summer. Green said that while North Koreans training with foreigners outside the country is rare, it's part of Kim Jong Un's sports policy.
"Under Kim Jong Un, North Korea has a policy of employing foreign specialists to train some of its elite athletes, and of sending others abroad to train," said Green.
Notable examples include the North Korean soccer teams' coach who is German, and the country allowing European soccer teams to borrow players from its clubs, like Han Kwang Song, who is currently on loan to Italian team Perugia.
North Koreans participate in international competitions when they can and Marcotte first met the figure skating duo in Japan at the Asian Winter Games. He complimented them on their skating, and at another competition, the pair asked him to be their coach. The two traveled to Canada with a North Korean coach and a member of the North Korea ice skating federation who served as an interpreter.
"They seemed really happy, they came to the rink always smiling," Marcotte told IBT. "The training was extremely positive. I think they were extremely grateful for the opportunity to be here and to work with me."
The two skaters will have the world's eyes on them — and Marcotte hopes they can just focus on their routine.
"The world will be watching them," said Marcotte. "I feel like the pair event will be the most watched of the Olympics because of the story. I hope they don't know that…so that their focus will be on what they have to do."
The North Korean regime will be watching closely as well. In the past, there have been reports of athletes and coaches being sent to work camps or coal mines for disappointing the regime by losing. Under Kim Jong Un, that type of punishment appears to have gone away.
"Kim Jong Un is a little more benevolent than his father or grandfather and he's really fostering sport. Kim Jong Un is a very different leader — his viewpoint about a lot of things is like 'you don't win everything.' So what you do is go and practice," said Madden.
Kim Jong Un is a noted basketball enthusiast and has welcomed former Bulls player Dennis Rodman to North Korea several times. Rodman was a teammate of Kim Jong Un's favorite player, Michael Jordan. North Korea's leader has seen sport as a path to international diplomacy, according to Madden.
Top athletes in the country are treated better than the average person: they are brought to Pyongyang, the country's capital, to train at state of the art facilities, and paid and fed better. Athletes that win big on an international stage could also end up with a foreign-made car or lavished with other gifts, according to North Korean athletes who have spoken with outlets outside the country.
North Korea has done exceptionally well in the Olympics for a nation with such a small GDP and for how closed off it is. They have garnered 56 medals, mostly at the summer Olympics, including 16 golds.
Whether the goodwill created by North Korea and South Korea marching into the Olympics under a unified flag will last remains to be seen. Already North Korean women being shoehorned onto the South Korean women's hockey team has caused a stir in the South. Trump, for his part, doesn't appear willing to tone down his caustic rhetoric, and North Korea has made no indication of negotiating with their nuclear weapons — the sticking point of all diplomacy with the outside world. Medaling, for North Korea, is a long shot, but an even longer shot is a lasting détente between the two Koreas.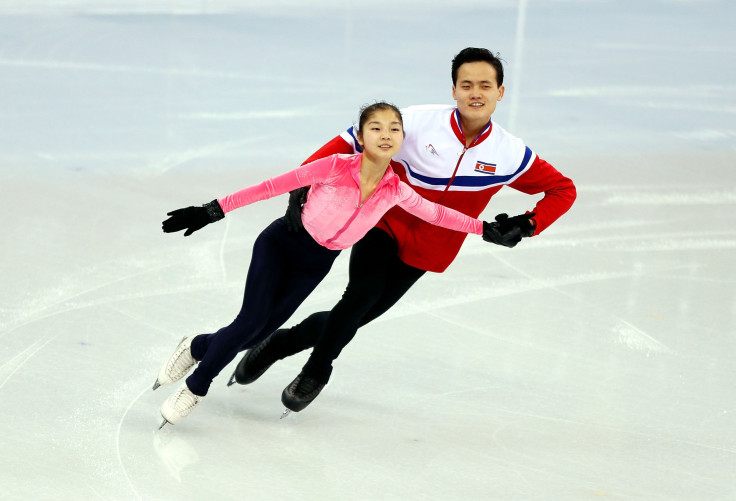 © Copyright IBTimes 2022. All rights reserved.
FOLLOW MORE IBT NEWS ON THE BELOW CHANNELS