Winter Storm, Blizzard Warnings for Southwest and Plains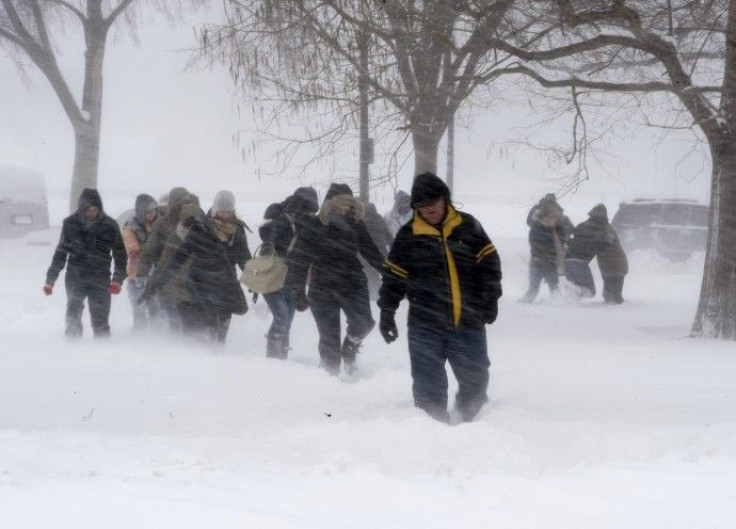 A major winter storm is moving towards the U.S. Southern Plains, forecasters say. Heavy snow and blizzard conditions are expected to set in through southwestern Kansas, central and eastern Texas and Oklahoma, the National Weather Service said.
The warning is in force through Wednesday for parts of Texas, Colorado, Kansas and New Mexico. A good portion of the open plains will see blowing snow and poor visibility. The storm is expected to generate 12 inches of snow in northeast New Mexico and southwest Kansas by Tuesday morning, according to the report. The warnings stress the life-threatening strength of the storm system.
The storm is due to an intense low pressure system to the south of Arizona and it is expected to cross New Mexico by early morning on Monday. The report states as the center of a strong closed upper level low over the Southwest moves toward El Paso tonight ... a Pacific front will emerge across Texas, while Gulf moisture feeds northward through Texas and Oklahoma ahead of the boundary.
The heaviest snowfall is expected in Kansas, Oklahoma and southeastern Colorado. There is also the possibility of severe thunderstorms, with life-threatening conditions.
The storm is expected to head northwest during Tuesday, with moderate to light snowing across the path. The storm is expected to produce light snow as it progresses to Missouri and Iowa and farther east.
© Copyright IBTimes 2023. All rights reserved.