Wisconsin Senate Passes Public Union Curbs Without Democrats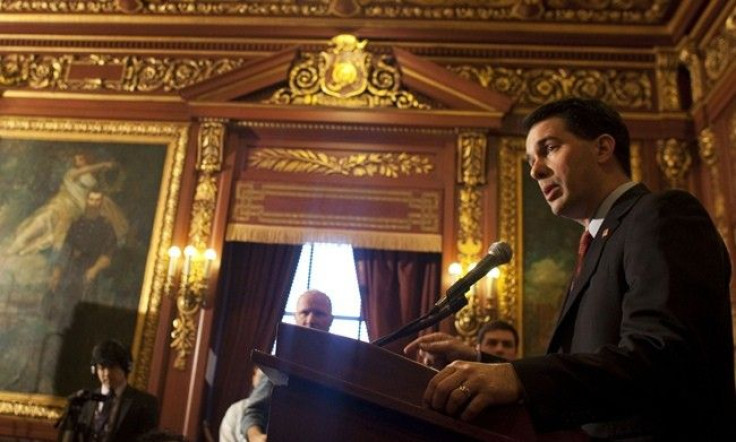 The Wisconsin Senate voted on Wednesday to weaken public employee unions in the state even as 14 Democratic senators remained away from the capital in an effort to delay the vote.
Wednesday's bill - which is different than the budget repair bill the senate had been unable to pass during the past 3 weeks - passed on Wednesday, with a vote of 18 to1. It will eliminate collective bargaining for the public unions in areas such as the negotiation of health and pension benefits.
The bill will make its way to the Wisconsin House of Representatives.
The Senate Democrats have had three weeks to debate this bill and were offered repeated opportunities to come home, which they refused, Gov. Scott Walker said in a released statement.
In order to move the state forward, I applaud the Legislature's action today to stand up to the status quo and take a step in the right direction to balance the budget and reform government, he added.
Republicans in the Senate passed the changes to collective bargaining in Wednesday's legislation by splitting it off from the main budget repair bill that it was originally attached to.
Spending provisions required more senators to be present in order to pass, a hurdle which available senators had not been able to jump.
The collective bargaining changes to the law do not deal with spending and a special committee of lawmakers was able to pass the bill.
Phil Neuenfeldt, head of the Wisconsin State AFL-CIO said Wednesday that Senate Republicans "have exercised the nuclear option to ram through their bill attacking Wisconsin working families in the dark of night."
He also accused Republicans of violating the law.
"Walker and the Republicans acted in violation of state open meetings laws," he said.
"Tonight's trampling of the democratic process in Wisconsin shows that Scott Walker and the Republicans have been lying throughout this entire process and we have been telling the truth – that none of the provisions that attacked workers' rights had anything to do with the budget."
© Copyright IBTimes 2023. All rights reserved.