Without Messi, PSG Lose 3-1 To Lens; Galtier Reveals What Went Wrong
Paris Saint-Germain (PSG) manager Christophe Galtier has pointed out what went wrong after his side lost their first game of the Ligue 1 season.
PSG, still without Lionel Messi who is still on his break following his World Cup triumph, lost 3-1 to Lens on Sunday. Even though PSG remained at the top of the 2022-23 Ligue 1 table, the latest victory reduced the deficit between the table-toppers and second-placed Lens.
Galtier expressed his frustration with PSG's performance after the Parisians failed to produce much-attacking quality on Sunday. PSG evidently missed Messi and Neymar, and were also not at their best in the defense department, with Lens striker Lois Openda running rampant.
In a post-match interview after PSG's 3-1 defeat, head coach Galtier admitted that his side made too many mistakes and Lens deserved to be on the winning side.
"I couldn't recognize my team. We lacked cohesion. We left a lot of space, we made a lot of technical mistakes," said Galtier.
Galtier also added that PSG "should have been more balanced and organized."
"Obviously we're disappointed. Whenever you lose, you're disappointed, but above and beyond the result, I was frustrated by how we played tonight. We made far too many mistakes against a Lens side that deserved their victory. We fell behind early but did well to equalize almost immediately," added Galtier.
"But we then conceded two very avoidable goals, especially the second one where we were caught on the counterattack and we should have been more balanced and organized. Even if we tried to fight back, we had a chance to make it 3-2, but for the first time this season, we completely lost our organization," the PSG boss added.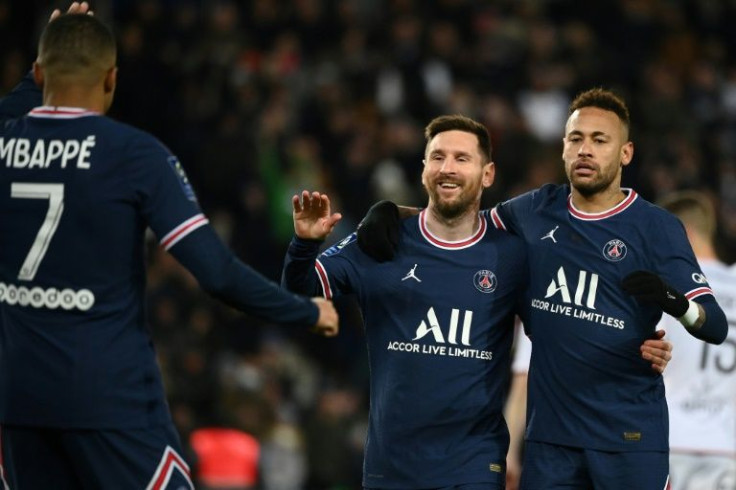 PSG are just four points clear at the top of the Ligue 1 table. While it is still not known when Messi will return to his club duties, Brazil's Neymar is expected to be available for their next game, which is a French Cup fixture against Châteauroux on Friday. PSG's next Ligue 1 match is on Jan. 11 against Angers at Parc des Princes.
© Copyright IBTimes 2023. All rights reserved.