Woman Swaps Husband's Sperm With Lover's Secretly During IVF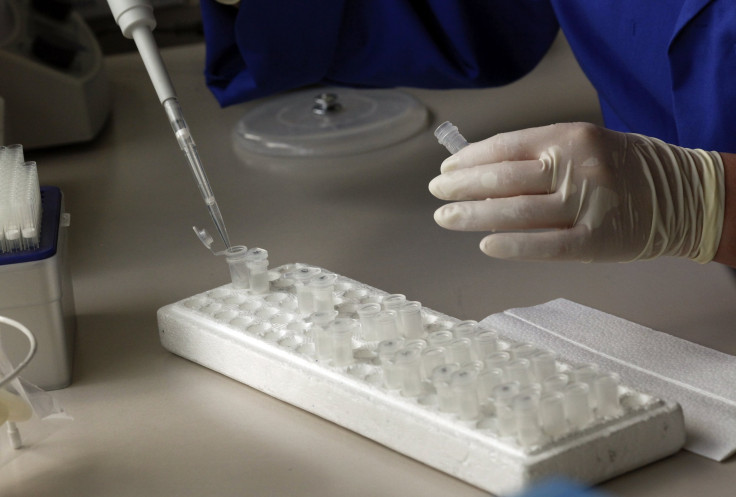 A Russian woman who gave birth to a baby boy after undergoing an in vitro fertilization (IVF) procedure secretly swapped her husband's sperm with her long-term lover's during treatment.
Yana Anokhin, 38, kept her husband in the dark for the child's first year. It was only after the couple split that she revealed the shocking deed. Her husband Maxim Anokhin successfully sued the Moscow clinic that allowed the swap after DNA tests proved he was not the father. He was recently awarded £4,600 ($5,928) in compensation for the damages.
His wife reportedly told the clinic she wanted the man she loved to be the father, however, she had her husband pay for the treatment.
"I trusted my wife. I believed her and trusted her, 100 per cent. It means that when I was told about it I was shocked, I was distressed, and I could hardly believe it," Maxim said adding that he believed the child to be his and "loved and supported" the boy for a year.
He said he sued Yana for justice and not money. "I wanted to make this matter public, so there are no more cheated men like me, cheated husbands, in the future. It should not happen again," he said, The Sun reported.
Maxim's lawyer Olga Nemtseva said the clinic had a duty to her client and could not solely follow the wishes of his wife. "Surely he would have been interested in understanding who exactly was going to be the biological father of his child," Nemtseva said.
Liya Kazaryan, the doctor named in the lawsuit refused to comment. "I am not giving interviews. I do not want to say a word on this matter," she said.
Yana's lawyer, Denis Ivchenko, too refused to comment and said, "Without her (Yana) agreement I cannot say a word."
Maxim has a child born without IVF treatment with his new partner. He is "happy" but "cannot forget the other little boy who for a year he called his son." Yana, on the other hand, is in a relationship with the biological father of her son.
IVF is a process where a woman's egg is combined with sperm outside her body. The process involves stimulating a woman's ovulatory process, removing an ovum or ova from her ovaries and then letting the sperm fertilize them in a liquid in a laboratory. The fertilized egg undergoes embryo culture after which it is transferred to the same or another woman's uterus. Some of the side-effects of IVF include mild cramping, mild bloating, constipation and breast tenderness.
IVF treatment is very expensive in the U.S., with rates ranging from $10,000 to $20,000 per treatment. The success rate of IVF clinics depends on a number of factors including lifestyle factors, reproductive history, maternal age and the cause of infertility.
© Copyright IBTimes 2023. All rights reserved.