Women Navy SEALS By 2016? Pentagon Almost Finished Reviewing Physical Standards
The elite Navy Sea, Air and Land teams could include women as soon as 2016 as the Pentagon arrives at the final stages of a report studying the effects of admitting women, a top Navy commander said. The Pentagon is almost finished with its report reviewing physical standards for men and women and will soon present its findings.
"I see no reason [not] to say, 'Here are our standards. Who wants to be a SEAL? You've got to meet the standards,'" Adm. Jonathan Greenert, chief of Naval Operations, said Monday. "Frankly, that's the path we are headed down, but we're not done yet."
Greenert spoke about the future of women in the Navy SEALs in a speech to servicemen in San Diego. The speech was a farewell address before he steps down in September after four years as the top commander in the Navy in charge of 326,000 troops.
The Pentagon's inquiry into physical fitness standards and the effect of admitting women into elite combat forces was part of a broader Department of Defense mandate reversing a 1994 ban on women in combat.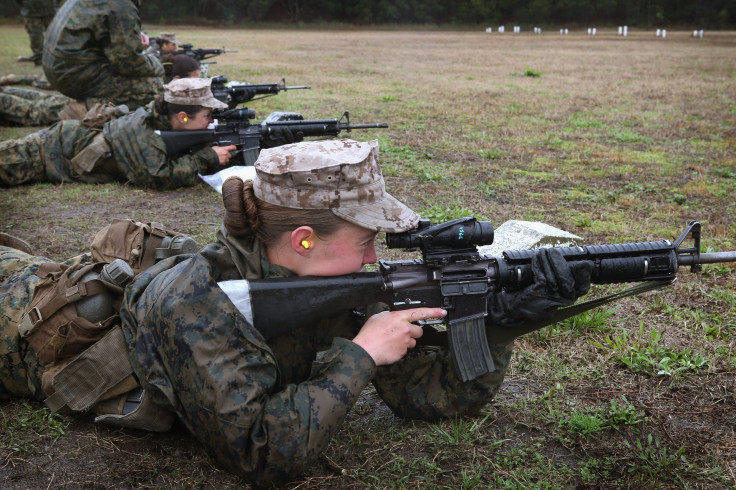 The ban on women fighting in combat was lifted in January 2013. Women who had long served in the military, many of them having seen other female soldiers fight and be wounded in combat, welcomed the news while insisting they had been fighting in combat long before the ban was lifted.
Other branches of the U.S. armed forces created similar initiatives to examine the effect of admitting women to combat missions. The military opened the Army Ranger program to women for the first time in 2015. Of 96 graduates, two women completed the grueling training that began in April and are poised to graduate Friday, the New York Times reported Monday.
© Copyright IBTimes 2023. All rights reserved.