Women Soldiers Sue To Scrap U.S. Military Combat Ban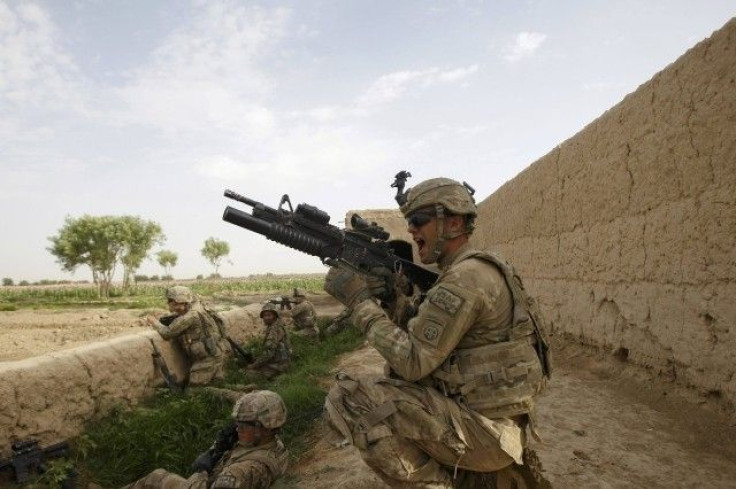 Two women in the armed forces sued Wednesday to overturn the U.S. military's ban on female soldiers in combat, arguing the policy is unconstitutionally based on gender.
U.S. Army reservists Jane Baldwin and Ellen Haring said barring women from ground combat operations is a violation of their constitutional equal protection rights, according to Bloomberg.
According to the complaint filed in Washington, the ban limits their military careers, potential for advancement and earnings. Further, the suit argues the ban cannot be justified today: After a decade fighting insurgencies in Iraq and Afghanistan, the linear battlefield no longer exists, the suit says.
Many women have been regularly and deliberately exposed to combat during the wars in Iraq and Afghanistan, said the suit, which noted that women now make up almost 15 percent of active duty personnel.
Following a review of gender and combat roles, the Pentagon in February opened about 14,000 new positions in combat units to women at the battalion level. Still, officials stopped short of fully lifting the ban, restricting women from being assigned to units below the battalion level tasked with direct ground combat.
Pentagon spokesman George Little said in a statement that Defense Secretary Leon Panetta, a defendant in the suit, is strongly committed to examining the expansion of roles for women in the U.S. military, as evidenced by the recent step of opening up thousands of more assignments to women.
© Copyright IBTimes 2022. All rights reserved.
FOLLOW MORE IBT NEWS ON THE BELOW CHANNELS