Is Women's Basketball Un-Islamic? Muslim Group Religious Group Says So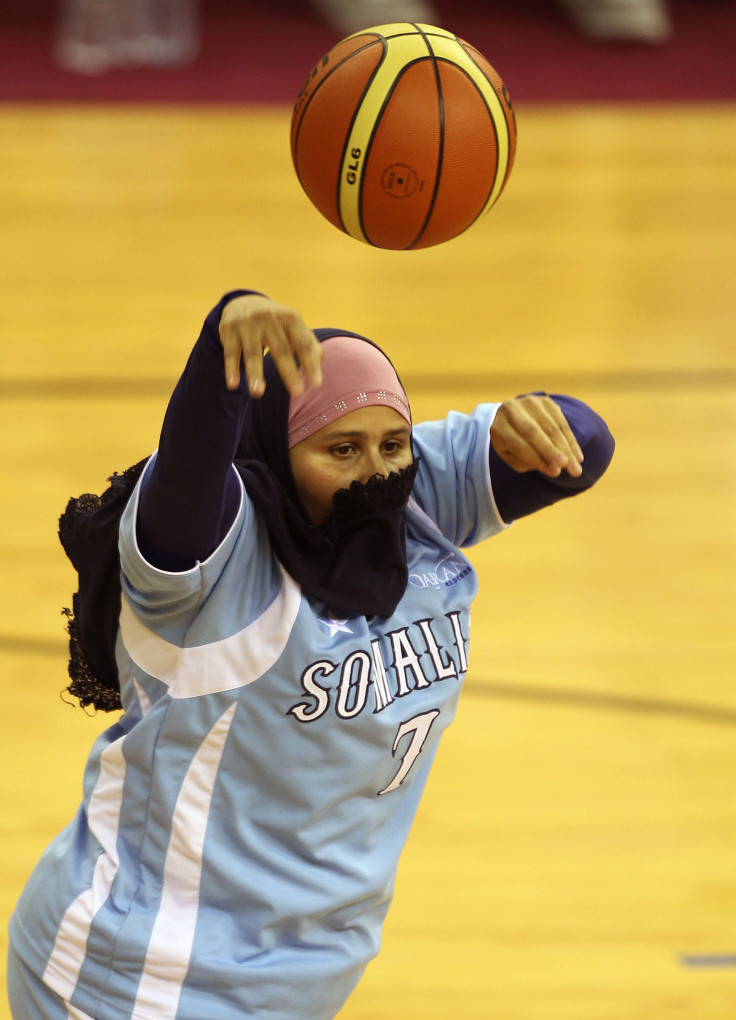 A women's basketball tournament in Somalia was denounced and declared "un-Islamic" by the Somali Religious Council Thursday, a tremendously influential force in the East African nation that is more than 99 percent Muslim.
The female competition, which was to begin Thursday, is the first-ever national women's basketball tournament in Somalia, local reports said. The games will feature teams from each of the Somalia's five administrative regions, along with some from the capital, Mogadishu.
The first game was scheduled for the northeastern town of Garowe Thursday, roughly a 13-hour car ride from Mogadishu.
Bashir Ahmed Salat, the chairman of the Somali Religious Council, said the women's tournament acted against Muslim values and could lead to "destruction" and "suffering," BBC News reported Thursday. He claimed the games challenged the teachings of Allah, the Muslim deity, do not permit women to "wear sports attire" or "show their body and beauty" publicly.
"We are warning against women's games, it is something that Islam does not allow. It is not good for men to watch women clad in sporting attire, culturally and religiously. It is a shame," he said.
The Somali Religious Council criticized a United Nations-backed law that was passed by the Somali Cabinet, which granted equal rights to women. The law mandated women constitute 30 percent of the members of Parliament.
Salat similarly cited religious reasons to explain why the Somali government should not allow women to hold seats in Parliament, ban female genital mutilation or prevent women from getting married before the age of 18, a July 4 report said.
But the Somali Religious Council had been considered relatively moderate in the region, as group officials have frequently condemned the Islamist militant group al-Shabab, which imposes stringent regulations on women's clothes and behavior in the rural parts of Somalia it controls. Al-Shabab is widely known internationally for its attack on a Kenyan University in April 2015, which resulted in the deaths of more than 147 people.
Al-Shabab pledged allegiance to al Qaeda in 2012. At the height of its power in 2014, the militant group had 7,000-9,000 militants, Fox News reported on July 10, 2014.
The Somali women's basketball team captured the international spotlight at the 2011 Arab Games when its women's national team did better than expected, winning two of five matchups.
There were roughly 800 cases of sexual- and gender-based violence reported in Mogadishu alone in the first half of 2013, according to a United Nations report from August 13, 2013. There were more than 1,700 such cases reported in 2013 throughout the entire country.
© Copyright IBTimes 2023. All rights reserved.