World Cup Brazil 2014: FIFA Says Brazil Might Not Be Ready To Host World's Biggest Soccer Event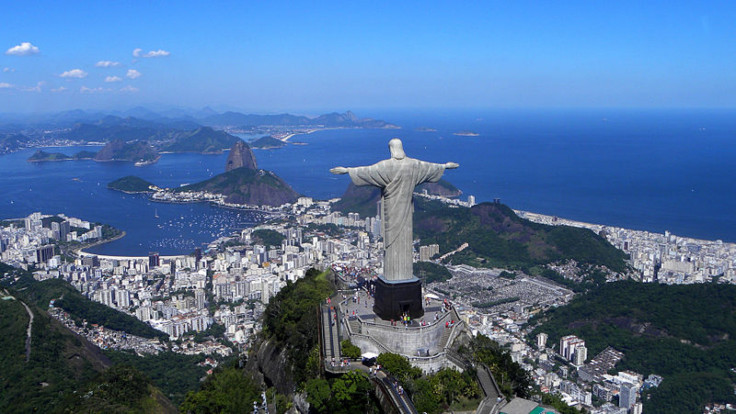 It's a good time to be a soccer-crazed Brazilian (for most of the nation, at least according to stereotypes). The national team just won the Confederations Cup for the third time in a row, and the biggest event in the sport, the World Cup, is coming to Brazil in 2014. But as the celebrations for the win wear off, the Federation Internationale de Football Association (FIFA), the body that governs world soccer and the World Cup, has voiced concerns that the country might not be ready for the show next year.
"When we started the competition [to select a 2014 host nation] there was some uncertainty on what would happen," said FIFA President Sepp Blatter to BBC.
Some of the issues were infrastructure-related: Four of the six host stadiums for the Confederations Cup were completed shortly before the beginning of the competition, well behind schedule. But what soccer authorities were worried about was mostly the social upheaval that had the world watching Brazil closely for half of the month of June.
Brazilians took to the streets to demand more spending for social programs and to demand better education and health care. FIFA and the World Cup were among the targets, as demonstrators said that the government had spent more than necessary in bringing the competition to Brazil, instead of devoting that money to improving the life of Brazilians.
During the Confederation Cup there were several clashes between police and protesters, who surrounded the stadiums before and after the games. Security forces fired rubber bullets, pepper spray and tear gas into the crowds, which in more than one occasion reached the inside of the stadiums, affecting the audience.
FIFA avoided comment about the issue at all times, arguing that it was the Brazilian government's responsibility to take care of. Nevertheless, Blatter has said he is sure the World Cup will be a success. "I have confidence in the organizers and in security," he added.
Organizers have also raised concerns about the impact of the upheaval on tourism. During the Confederation Cup, Brazilian hotels had a 27 percent cancelation rate, according to the Brazilian Hotel Industry Association (ABIH). The World Cup is expected to bring more than 600,000 foreign fans, 30 times the number that came for the Confederation Cup.
ABIH President Enrico Fermi is confident that the number of visitors will remain high. "The protests had a negative impact on the image of the country," he said. "But we are not going to allow a minority to spoil the party."
© Copyright IBTimes 2023. All rights reserved.