World Radio Day 2021: Theme And Quotes To Commemorate The Powerful Medium
On Feb. 13 every year, the world celebrates the most powerful, widely consumed, and heard medium - the radio.
Considering the unique ability the instrument has in reaching out to a wide range of audiences and the power it holds in shaping the thoughts of its users, the United Nations General Assembly in 2012 proclaimed this day as the World Radio Day with an aim to promote the medium and encourage its use.
The theme for this year's celebration is "New World, New Radio," which is divided into three sub-themes namely, evolution, innovation, and connection.
On this occassion, here are a few quotes taken from Police Results and AZ Quotes about the power of the medium -
"TV gives everyone an image, but radio gives birth to a million images in a million brains." - Peggy Noonan
"Community radios provide profound new opportunities for more inclusive sustainable development." – Denise Gray-Felder
"Radio is the most intimate and socially personal medium in the world." - Harry von Zell
"Creativity shouldn't be following radio; it should be the other way around." – Herbie Hancock
"Radio pluralism is an essential component in the deepening of the democratic process." – Bamako Declaration on Radio Pluralism
"Combining social media and local radio is also a chance to strengthen community participation, especially of marginalized groups." – DW Akademie
"The internet creates more of an appetite for media – it doesn't replace physical books, radio or TV." – Marissa Mayer
"Exponential growth in access to the Internet, satellite television and radio, cell phones, and P.D.A.'s means that breaking news now reaches virtually every corner of the globe." – Dee Dee Myers
"Radio as we know it is pretty much changing completely." – David Lee Roth
"Radio is the theater of the mind; television is the theater of the mindless." – Steve Allen
"Being a famous print journalist is like being the best-dressed woman on the radio." – Robin Williams
"Public radio is alive and kicking, it always has been." – Harold Brodkey
"I can turn on the radio right now and be inspired." – Courtney Love
"I love theater. I also love the radio. I love language." – Indira Varma
"I like to argue with the radio." – P. J. O'Rourke
"If it weren't for Philo T. Farnsworth, inventor of television, we'd still be eating frozen radio dinners." – Johnny Carson
"If data is important, radio is probably not your place." – Evan Davis
"TV didn't kill radio, it just added something new to the mix." – Douglas Coupland
"Radio is a medium of entertainment which permits millions of people to listen to the same joke at the same time, and yet remain lonesome." – T.S. Eliot
"The left and the right live in parallel universes." – Barney Frank
"Radio news is bearable. This is due to the fact that while the news is being broadcast, the disk jockey is not allowed to talk."– Fran Lebowitz
"Radio dramas have disappeared. Radio acting is now gone." – George Takei
"In radio, you have two tools. Sound and silence." – Ira Glass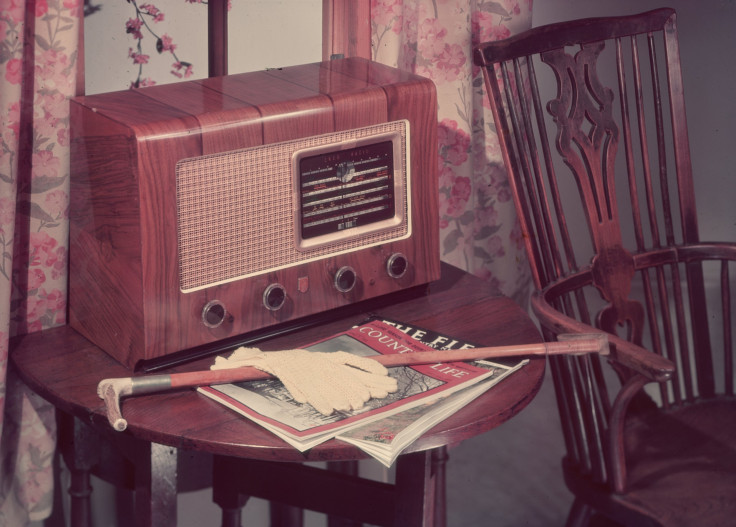 © Copyright IBTimes 2023. All rights reserved.
FOLLOW MORE IBT NEWS ON THE BELOW CHANNELS