World Series Game 6 Preview and Prediction: Cardinals vs Rangers [October 27, 2011]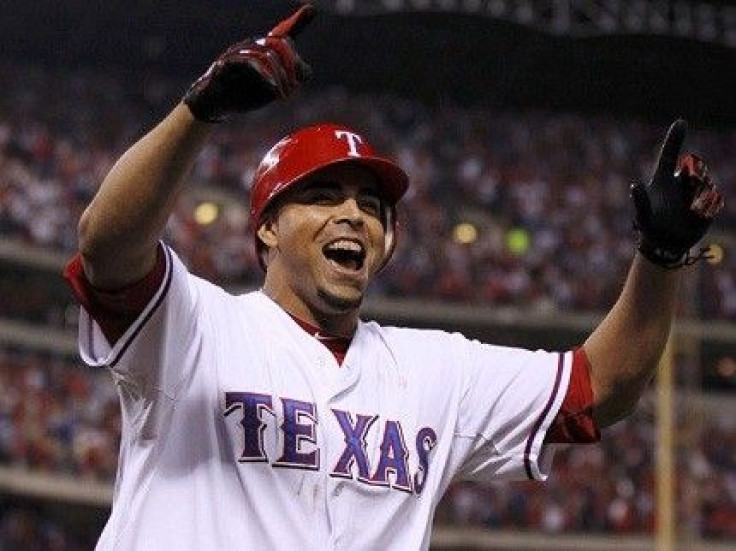 The Cardinals have been a team of destiny this season.
St. Louis were able to squeak into the postseason by getting red hot in the last three weeks of the season, by winning 16 of 21 games, and with the Atlanta Braves losing 16-of-23 games in nearly the same stretch. The Cards then went on to beat the heavily favored Philadelphia Phillies, and the surging Milwaukee Brewers.
Now manager Tony La Russa's squad will be tested as they face two must-win games in the World Series against the Texas Rangers at Busch Stadium as Game Six looms Wednesday night.
On the mound for the Cardinals will be Jaime Garcia, and the Rangers will counter with Colby Lewis. It will be a rematch of Game Two, where both starters were exceptional, though neither got the decision.
In Game Two, Garcia pitched seven scoreless innings and struck out seven, and only conceded three hits, while Lewis pitched six and one-third innings, and only gave up one run on four hits.
La Russa knew what he was doing by slotting Garcia into Game Two and Game Six. At Busch Stadium in 2011, Garcia has a 2.55 earned run average, and has a 4.61 ERA on the road. During the playoffs, Garcia has a 3.97 ERA in four starts. The Cardinals are counting on Garcia to have another big game at Busch.
Texas should feel confident in their starter, as well. Lewis has a 2.95 ERA in three playoff starts. Though Lewis has been on his game, manager Ron Washington has made good use of his bullpen this postseason and they haven't let him down. Neftali Feliz, Scott Feldman, Mike Adams, Alex Ogando, and Darren Oliver all have an ERA of 3.00 or better.
The Cardinals, on the other hand, will try to rebound from their bullpen mistake in Game Five. La Russa blamed himself for closer Jason Motte not warming up in the eighth inning. Texas scored twice in the eight to get the 4-2 victory.
But the bats will be the big question mark. While the Rangers have had consistent production throughout the World Series, the Cardinals had a 16-run burst in Game Three, but have struggled to put up runs in the other four games. The Cards have scored just six total runs in those four games, while the Rangers have scored 12 runs in the same stretch.
Should there be a Game Seven, it is unclear who La Russa will start. He could go with Chris Carpenter on two days rest, or go with Kyle Lohse, who would normally be line to start. Texas would likely go with Matt Harrison.
PREDICTION: The Cardinal bats show up -- particularly from the middle of the order. Rangers' catcher Mike Napoli hits lefties hard, and will likely get on base against Garcia. Texas makes a late-game rally, but this time the St. Louis bullpen shuts them out.
Don't pop open the champagne just yet. See you for Game Seven, folks.
PREDICTED SCORE: St. Louis 4, Texas 2.
© Copyright IBTimes 2023. All rights reserved.