World War II Bomb Scare Hits Germany Again As Dud Found Near Berlin's Main Train Station; Rail, Road Commute Disrupted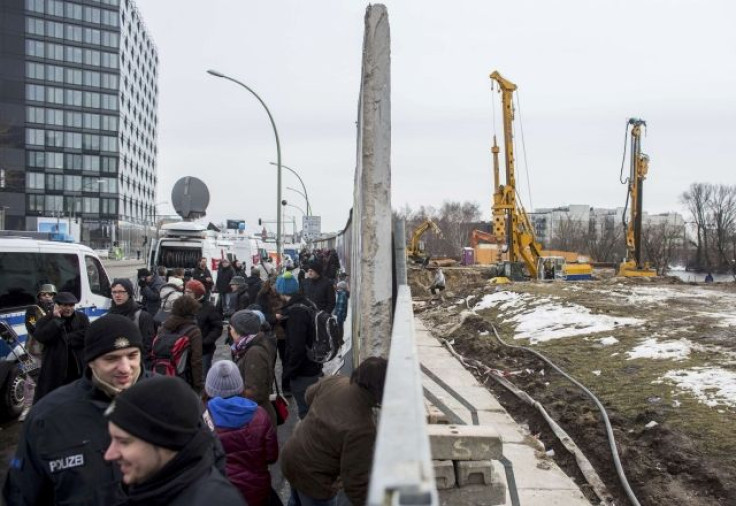 An unexploded bomb from the World War II was uncovered near Berlin's main train station Tuesday afternoon, disrupting rail and road commute.
A spokesman for the rail operator, Deutsche Bahn, said it was deliberating whether to re-direct trains until the bomb is diffused or destroyed in a controlled explosion, the AFP news agency reported.
The 100 kg (220-pound) bomb was found about 1.5 km (0.9 miles) north of the main train station.
Roads have been closed and there are long delays on main railway lines, the BBC reported.
Uncovering of unexploded bombs is not rare in Germany, which was hit by a bomb scare in August last year with the discovery of two unexploded devices dropped by U.S. forces during World War II.
A 249 kg (550-pound) bomb was disarmed in the city of Oranienburg, near Berlin, on Aug. 30 and a controlled explosion of a second bomb was carried out near the city's main train station.
According to German media reports, the number of bombs dropped on Oranienburg by allied forces during the war range from 10,000 to 22,000. An estimated 1,500 bombs failed to detonate. Some 200 were defused or detonated when the town was part of communist East Germany, and 168 have been eliminated since German unification in 1990, according to a report published last year by German newspaper Spiegel.
In June 2010, a World War II bomb, thought to be British, exploded and killed three Germans, and seriously injured two others in the central city of Goettingen as they prepared to defuse it.
Authorities believe some 3,000 duds are still buried beneath Berlin.
© Copyright IBTimes 2023. All rights reserved.