World's Happiest Man Matthieu Ricard Credits Meditation For Learning, Memory Abilities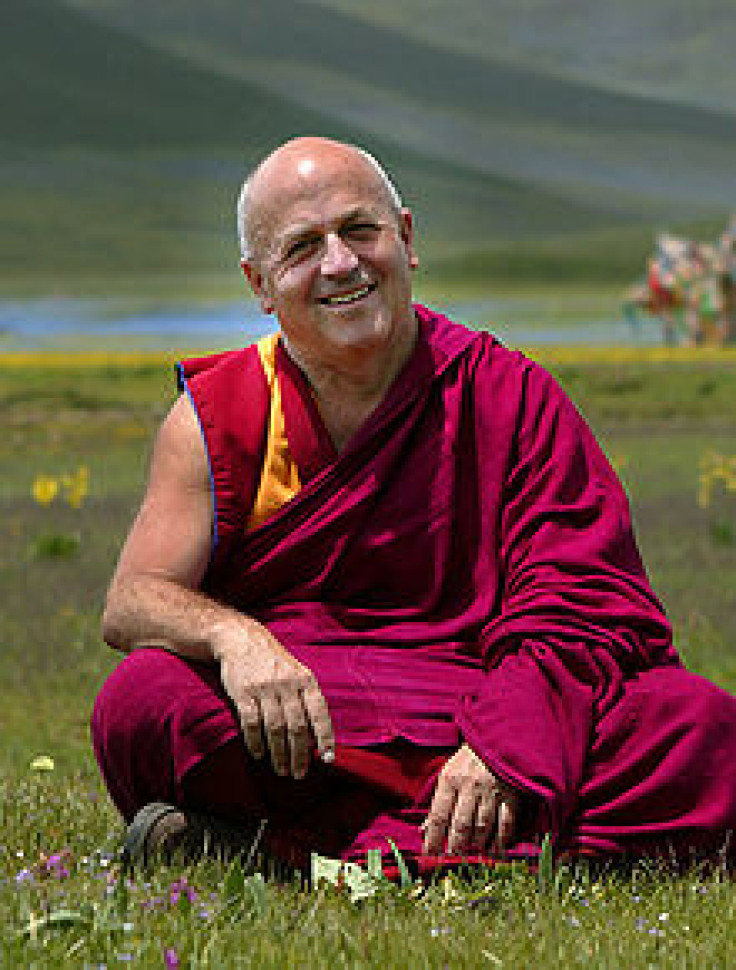 The rising stress mosty Americans are feeling over the presidential election, now compounded by Hurricane Sandy, probably aren't bothering Matthieu Ricard, who scientists say is the world's happiest man. Ricard works as a aide to the Dalai Lama and has proved he is a master of calm, achieved through his life as a Buddhist monk.
The Frenchman has begun a quest to try to share his methods of happiness with the rest of the world. Last year neuroscientists led by Richard Davidson at the University of Wisconsin monitored Ricard's brain activity by applying 256 sensors. The wires and sticky sensors aimed to find out how effective Ricard's life of meditation has been on his sense of well-being, according to the New York Daily News.
"It's a wonderful area of research because it shows that meditation is not just blissing out under a mango tree but it completely changes your brain and therefore changes what you are," Ricard told reporters.
Ricard is championed as one of Buddhism's most important scholars and its easy to see why. The brain activity on the left side of his prefrontal cortex far outweighed the right side, making it easier for him to relax and keep smiling. Davidson said Ricard's gamma rays -- responsible for learning, memory, attention and consciousness -- are off the charts to the point that they've "never reported before in neuroscience literature."
"We have been looking for 12 years at the effect of short- and long-term mind-training through meditation on attention, on compassion, on emotional balance," Ricard said. "We've found remarkable results to long-term practitioners who did 50,000 rounds of meditation, but also three weeks of 20 minutes a day, which is obviously more applicable in modern times."
The New York Times reported in 2011 that, based on a randomized Gallup poll, men in America tend to be happier than women and the elderly are consistently happier than people in their middle years. The questions polled 1,000 American adults and asked them about their eating habits, stress levels, work satisfaction, emotional status and other queries into their general happiness.
Meditation has been in practice for thousands of years, but research has been scant until relatively recently. Scientists and meditation practitioners have overwhelmingly endorse the technique, which has been found to improve the self's concentration level, strengthen the physical strength of the brain and, according to Scientific American, even improve someone's sex life.
© Copyright IBTimes 2022. All rights reserved.
FOLLOW MORE IBT NEWS ON THE BELOW CHANNELS