WrestleMania 30 Betting Odds: John Cena, Triple H And Brock Lesnar Expected To Lose at 2014 PPV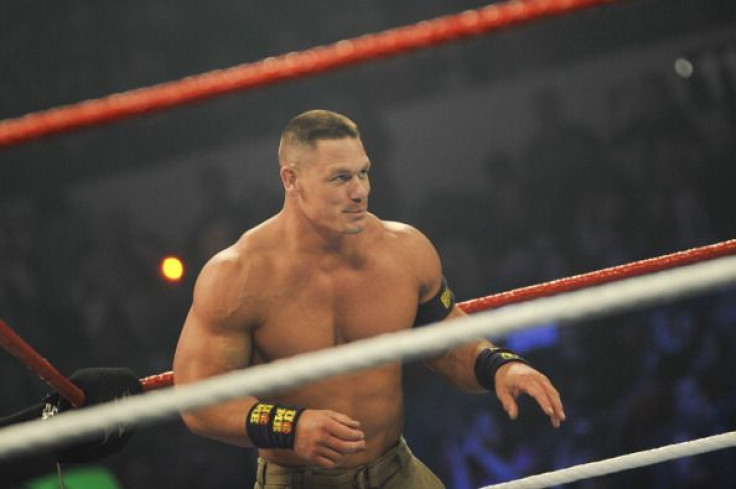 The outcome of all WWE matches are predetermined, but that doesn't mean fans aren't able to wager on the results. WrestleMania 30 is one of the biggest events in sports or entertainment of 2014, and early betting odds have been set for the pay-per-view.
The event will be highlighted by Daniel Bryan, who's expected to have the biggest night of any WWE superstar. Early in the PPV, he's scheduled to take on COO and part-time wrestler Triple H. The winner of that match will go on to face current champ Randy Orton and Royal Rumble winner Batista, in the WWE World Heavyweight Title match.
According to oddsmakers, it will be a major upset if Bryan doesn't defeat Triple H and go on to win the championship. If Bryan can't get a win in the first match, it will likely be as a result of a disqualification, and he'll be inserted into the championship match, anyway.
The biggest threat to Bryan's title chances is Batista. When it was announced that Batista was set to return to WWE, there were rumors that he had been promised the championship at WrestleMania 30. However, negative fan reaction to his comeback forced WWE to turn Batista heel and insert Bryan, the fan favorite, into the title picture.
Unsurprisingly, The Undertaker is the biggest favorite on the match card. He'll fight Brock Lesnar, looking to extend his undefeated WrestleMania streak to 22-0. Lesnar has been booked extremely strong over the past year, beating Triple H, CM Punk and Big Show. Still, a victory for The Undertaker at WrestleMania is a virtual certainty, especially against a part-time wrestler like Lesnar.
The most unpredictable of the big matches features John Cena and Bray Wyatt. As the face of the company for a decade, Cena will go head-to-head with Wyatt, who will be making his WrestleMania debut. Even though Bray has never performed on WWE's biggest stage, he's an early favorite to go over Cena.
The Wyatt Family, featuring Bray Wyatt, Luke Harper and Erick Rowan, made their WWE debut in July. Since then, they've established themselves among the best heels in the company. Bray, specifically, is viewed as a potential top WWE superstar for years to come, and a victory over Cena would give him even more credibility. A Cena loss could also mean that this feud will continue after WrestleMania.
WrestleMania 30 is still almost two weeks away, set for April 6 in New Orleans. The early betting odds for the top matches are courtesy of paddypower.com.
Daniel Bryan (1/33) vs. Triple H (9/1)
Bray Wyatt (1/3) vs. John Cena (2/1)
Undertaker (1/66) vs. Brock Lesnar (10/1)
Randy Orton (11/1) vs. Batista (6/1) vs. Daniel Bryan (1/6) or Triple H (18/1)
© Copyright IBTimes 2023. All rights reserved.