WWE Battleground 2016: Betting Odds Favor John Cena, Dean Ambrose, Shed Light On Potential SummerSlam Matches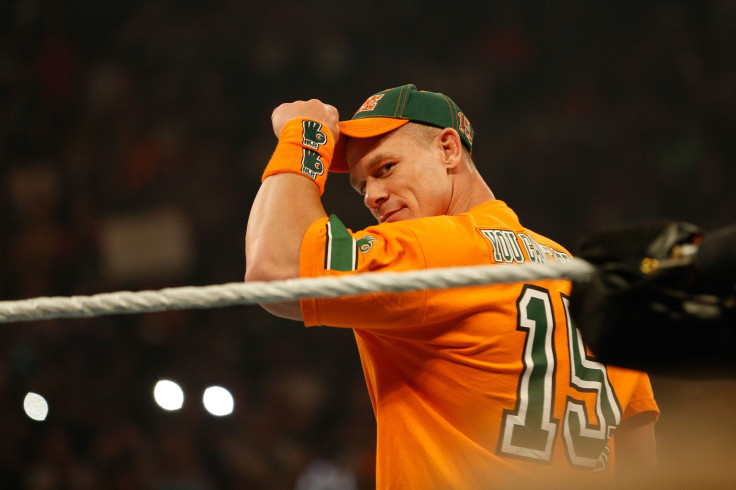 Dean Ambrose became the WWE Champion at Money in the Bank, and there's a good chance that his title reign will last until at least SummerSlam 2016. Entering his triple threat match at WWE Battleground on Sunday, Ambrose is favored to retain the belt.
Facing both of his former Shield brethren, Ambrose has the best odds of any wrestler in the title match. He's better than a 1/2 favorite, having defeated Seth Rollins for the WWE Championship at both Money in the Bank and the first live episode of "SmackDown."
Roman Reigns is the biggest underdog in the title match, coming off his 30-day suspension for violating WWE's wellness policy. He's held the belt three times since Survivor Series in November.
The betting odds do favor one title change. After being an underdog to start the week, Darren Young is the favorite in his match against Intercontinental Champion The Miz. The Miz has held the IC Title since the night after WrestleMania 32.
Because of the recent WWE Draft, the champions entering Battleground might not be granted immediate rematches if they lose their respective titles. Ambrose was SmackDown's first draft pick, but Rollins and Reigns will both wrestle exclusively on "Monday Night Raw." The Miz will be on SmackDown, and Young is on Raw. United States Champion Rusev (Raw) is the biggest favorite on the card, as he puts his belt on the line against Zack Ryder (SmackDown).
If Ambrose enters SummerSlam as the WWE Champion, he won't have many legitimate title contenders on the SmackDown roster. Randy Orton is already scheduled to face Brock Lesnar in his return PPV match, and it's looking more and more like the feud between John Cena and AJ Styles will continue at the next PPV.
Bray Wyatt could theoretically challenge Ambrose, especially if the speculation is true that both Raw and SmackDown will have a world title. Don't be surprised if Rollins and Reigns have a singles match for the top title on Raw at SummerSlam.
Both Cena and Styles were drafted to SmackDown, and they'll meet in a tag team match on Sunday. Styles defeated Cena in a singles match at the last PPV, and Cena's team is heavily favored at Battleground. It's a good bet that Cena will win on Sunday, and he'll face Styles in a rubber match of sorts at SummerSlam on Aug. 21.
Sami Zayn and Kevin Owens have been feuding for over a year and a half, and while their match at Battleground has been built up as the final one between the two superstars, that probably won't be the case. Both Zayn and Owens were drafted to Raw, and they could potentially go at it again at SummerSlam. Their match is the most difficult to predict on the entire card, and they have the same betting odds.
Below are betting odds for WWE Battleground 2016, courtesy of Bovada.lv.
WWE Championship Triple Threat Match
Dean Ambrose -220 (5/11)
Roman Reigns +350 (7/2)
Seth Rollins +300 (3/1)
Six-Man Tag Team Match
John Cena, Enzo Amore, Big Cass -400 (1/4)
The Club +250 (5/2)
Six-Man Tag Team Match
The New Day +200 (2/1)
The Wyatt Family -300 (1/3)
WWE Intercontinental Championship
The Miz +150 (3/2)
Darren Young -200 (1/2)
WWE United States Championship
Rusev -700 (1/7)
Zack Ryder +400 (1/4)
Singles Match
Sami Zayn -120 (5/6)
Kevin Owens -120 (5/6)
Singles Match
Becky Lynch -400 (1/4)
Natalya +250 (5/2)
© Copyright IBTimes 2023. All rights reserved.