WWE Hall Of Famer To Stay Behind Bars Until Next Hearing After Judge Revokes Bond
KEY POINTS
WWE legend Tammy Lynn Sytch was thrown back in jail after her bond was revoked by a judge Friday, a report says
The judge agreed with prosecutors that Sytch posed a threat to the community
Sytch is facing eight criminal charges in connection with a March car crash that killed a 75-year-old man
WWE legend Tammy Lynn Sytch will remain behind bars as she awaits trial on charges stemming from a fatal car crash after her bond was revoked by a judge Friday.
Sytch initially posted the bond on May 7, one day after she was arrested for allegedly killing a man while driving drunk in Florida in March.
Prosecutors, however, argued that the 49-year-old should have not been given a bond and that she poses a threat to the community due to her previous arrests for driving while intoxicated, TMZ reported.
During a hearing in a Volusia County, Florida, courtroom Friday, a judge agreed with prosecutors and revoked Sytch's bond. This means she will have to stay behind bars until at least her next court hearing on May 31.
"The defendant is a threat to the community and I do not feel that a monitor will protect the community. It is too easy to evade," Judge Karen Foxman stated.
Sytch is facing eight criminal charges, including driving under the influence causing death, in connection with a March 25 car crash that killed a 75-year-old man.
Sytch was driving a 2012 Mercedes-Benz when she ended up rear-ending a Kia that was stopped at a traffic signal on North Yonge Street in the city of Ormond Beach, just north of Daytona Beach, WFLA reported, citing police.
The Kia's driver, later identified as Julian Lasseter, was taken to a hospital, where he succumbed to his injuries.
Sytch was arrested on May 6 after her toxicology results showed that at the time of the crash, her blood alcohol level was 0.280, which is three and a half times the legal limit, police said.
An analyst with the Florida Department of Law Enforcement testified Friday that in addition to alcohol, Sytch's blood test detected THC. This indicates she had been smoking or consuming marijuana sometime before the crash, Daytona Beach News-journal reported.
An Ormond Beach Police Officer testified that officers found an unsealed bottle of Grey Goose vodka in the front passenger floorboard of the vehicle at the time of the incident.
Sytch later admitted to drinking vodka earlier that night, Judge Foxman noted Friday.
If convicted, Sytch could face serious prison time.
Lasseter's estate has filed a lawsuit against Sytch and her boyfriend James Pente, F4WOnline reported.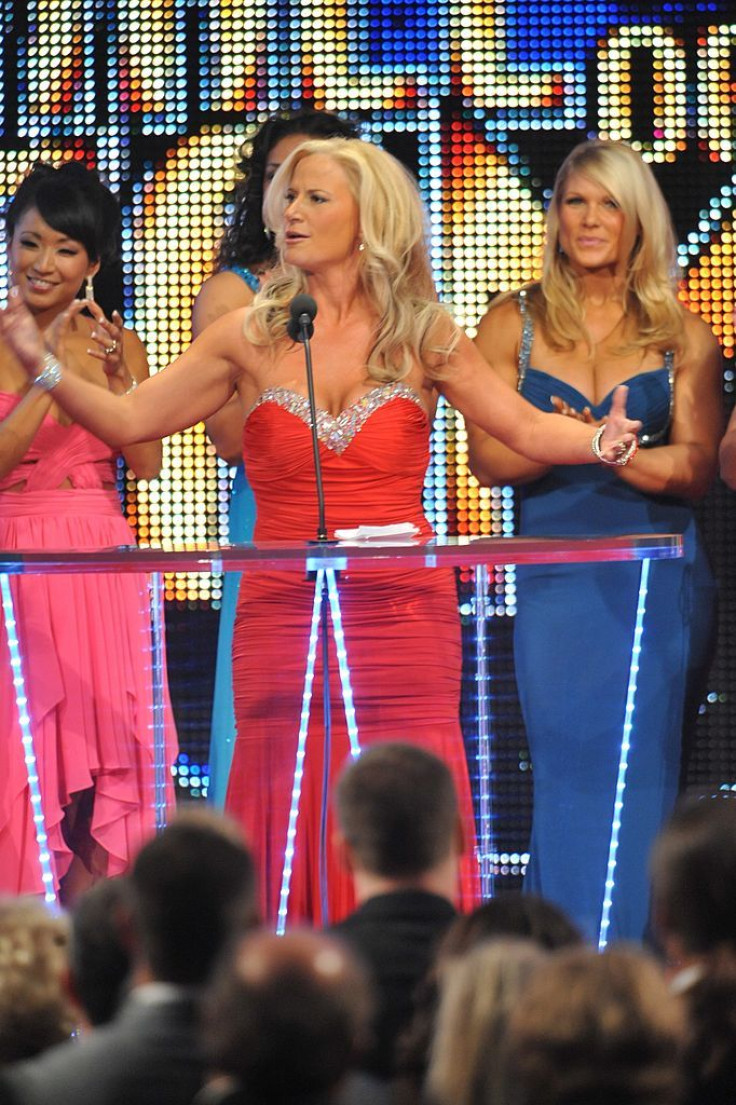 © Copyright IBTimes 2023. All rights reserved.