WWE Money In The Bank 2012 Results: John Cena Victorious, To Challenge CM Punk For Title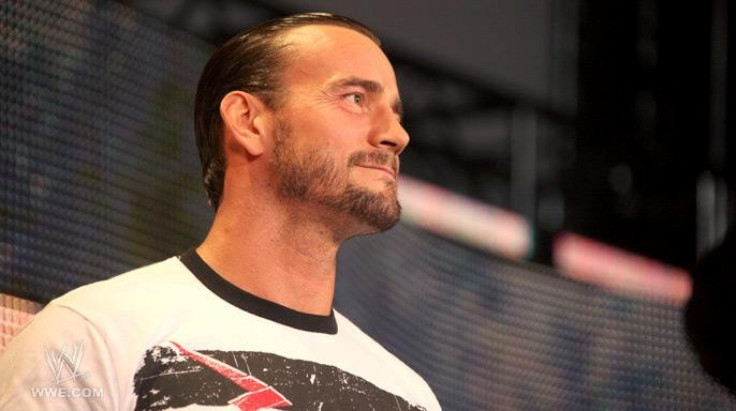 There could be a few new WWE champions in the coming days after Sunday's Money in the Bank Pay-Per-View Event.
John Cena won the Money in the Bank Ladder Match, giving him the opportunity to challenge for the WWE Championship whenever he wants. Cena defeated four other former champions, including The Miz, who didn't enter the match until the PPV began. The Miz returned from a two-month hiatus after filming a movie.
CM Punk still holds on to the title after defeating Daniel Bryan. AJ was the special guest referee, but didn't interfere with the outcome. Out of over 100 former champions Punk's eight-month title run is the 17th longest in the history of the company.
Dolph Ziggler can compete for the World Heavyweight Championship at the time of his choosing. He defeated seven other contestants in a ladder match. Ziggler attempted to cash-in his briefcase after Sheamus beat Alberto Del Rio to keep the World Heavyweight title, but was knocked out by a brogue before given the chance.
Monday Night Raw will be held in Las Vegas at 9 p.m. ET, where Cena will have the opportunity to fight CM Punk. He can also schedule a future championship match between the two. Cena and Punk could face off at SummerSlam in August.
Money in the Bank was the final PPV before Raw's 1000th episode. Former legends such as Shawn Michaels and Mick Foley are expected to return when the episode airs on July 23. The Rock will also be at the event, and is expected to challenge for the WWE Championship.
Below are all the results for the 2012 Money in the Bank PPV:
Money in the Bank Ladder Match for a World Heavyweight Championship Contract
Santino Marella vs. Dolph Ziggler vs. Tensai vs. Tyson Kidd vs. Cody Rhodes vs. Damien Sandow vs. Sin Cara vs. Christian
Winner: Dolph Ziggler wins
World Heavyweight Championship Match
Sheamus (c) vs. Alberto Del Rio
Winner: Sheamus
WWE Championship Match (AJ as special guest referee)
CM Punk (c) vs. Daniel Bryan
Winner: CM Punk
2-on-1 Handicap Match
Ryback vs. Curt Hawkins & Tyler Reks
Winner: Ryback
Divas Match
Layla, Kaitlyn & Tamina vs. Eve, Beth Phoenix & Natalya
Winner: Layla, Kaitlyn & Tamina
Money in the Bank Ladder Match for a WWE Championship Contract
John Cena vs. Big Show vs. Chris Jericho vs. Kane
Winner: John Cena
© Copyright IBTimes 2023. All rights reserved.