WWE News: CM Punk Trolls Roman Reigns After New WrestleMania Location Announcement
KEY POINTS
Roman Reigns is one of the most booed wrestlers in the WWE
WrestleMania will take place with a live audience this time due to coronavirus
CM Punk's backstage show has also been halted at present
CM Punk did not waste time to troll Roman Reigns soon after the new location of the much-awaited WrestleMania 36 was announced.
World Wrestling Entertainment (WWE) made a huge announcement Monday that because of the coronavirus outbreak, the WrestleMania 2020 will take place without the fans and the location was shifted from Raymond James Stadium in Tampa to the WWE Performance Center in Orlando, Florida.
This is what CM Punk wrote on his official Twitter account:
CM Punk said the above in reference to the fact that the baby-faced Roman Reigns is one of the most booed wrestlers in WWE. He was also booed at the previous WrestleMania events in which he either won or was challenging for the WWE Title. When Reigns returned after conquering leukemia last year, he understandably received a warmer reception and ever since then, the crowds have been softer with him.
Last week, Roman Reigns gave an average promo in an empty PC on SmackDown. Since there were no fans present there, he escaped with a below-par performance and this could once again happen in April when he takes on Goldberg for the WWE Title at the upcoming 36th edition of the WrestleMania, which is going to be held without the live audience.
Meanwhile, CM Punk won't be present on Tuesday's episode of WWE Backstage on FS1 as the production of the show has been halted due to the coronavirus. There's no clarity yet on when the show will resume.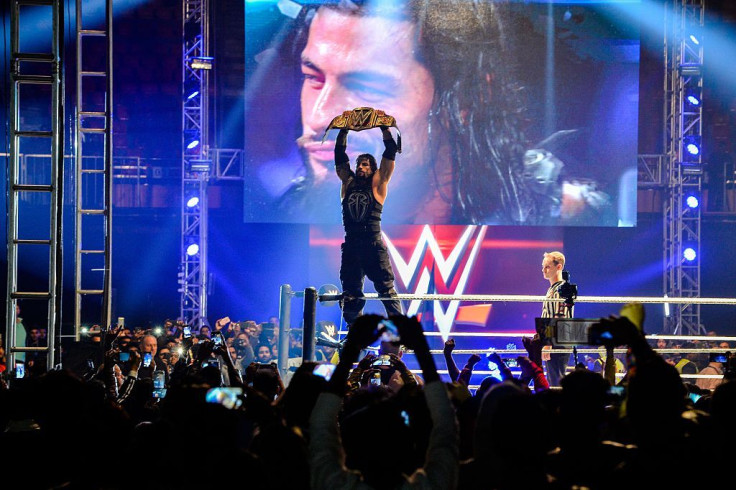 Roman Reigns, who recently led SmackDown to a victory at the Survivor Series against the NXT and WWE RAW guys, is a four-time world champion in WWE, having won the WWE Championship thrice and the Universal Championship once. He is also a one-time United States Champion, a one-time Intercontinental Champion, a one-time WWE Tag Team Champion (with Seth Rollins), the 2015 Royal Rumble winner and the 2014 Superstar of the Year.
© Copyright IBTimes 2023. All rights reserved.