WWE News: The Rock Done With Wrestling? Dwayne Johnson May Never Return To The Ring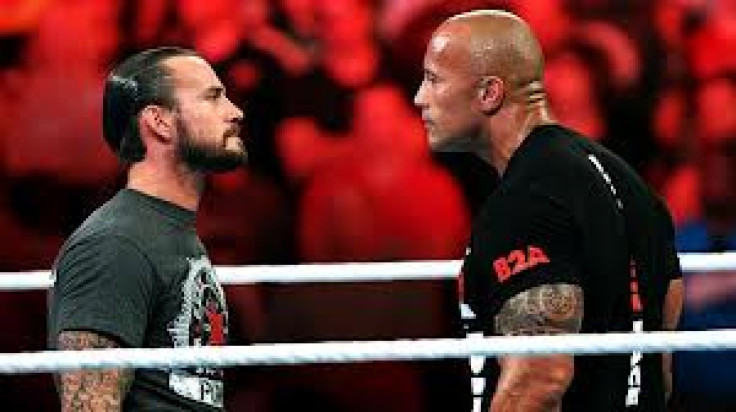 Dwayne "The Rock" Johnson hasn't wrestled since he faced off with John Cena at WrestleMania 29. Now, the "Great One" is indicating that he might never step inside the ring again.
The 41-year-old recently spoke with The Province, a publication in Vancouver, Canada. In the interview, he indicated that his days in the WWE could be over.
"I'd like to leave it open. But if I'd never wrestle again, I'd be very content with that," Johnson said. "Winning or losing never really mattered to me. The whole idea was to put on a great match. Got injured in that match. Still was able to walk out on my own, which I was more happy about. I don't know. We'll see."
The Rock lost his last match when Cena defeated him for the WWE championship. During the fight, he suffered severe injuries to his abdomen and adductor muscles. He eventually had to have emergency surgery, and wasn't able to appear on "Monday Night Raw" because he was hurt.
Johnson revealed that before he got injured, the WWE had plans for him to begin a feud with Brock Lesnar, possibly resulting in a match at WrestleMania 30. After his injury, though, it's unclear whether or not that will happen.
After permanently leaving the WWE in 2004, The Rock returned in 2011. He hosted WrestleMania 27 and faced Cena in 2012 and 2013. He also took on CM Punk in the first two Pay-Per-Views of this year.
Since he stopped wrestling full-time, Johnson has become one of the biggest movie stars in Hollywood. This year, he's already appeared in five films. He's currently filming "Hercules: The Thracian Wars," which is set to come out in 2014. Even after fully recovering from his injuries, The Rock might not be able to wrestle again because of his movie schedule.
The Rock is one of the most popular superstars in WWE history, but he began to catch come flack this year for not wrestling on a full-time basis. He was the WWE champ for 70 days, but failed to appear on multiple editions of "Monday Night Raw," and didn't participate in the House Shows that don't air on television.
© Copyright IBTimes 2023. All rights reserved.