WWE Returns: Goldberg At SummerSlam 2016? Roman Reigns, Kevin Owens Make Sense As Future Opponents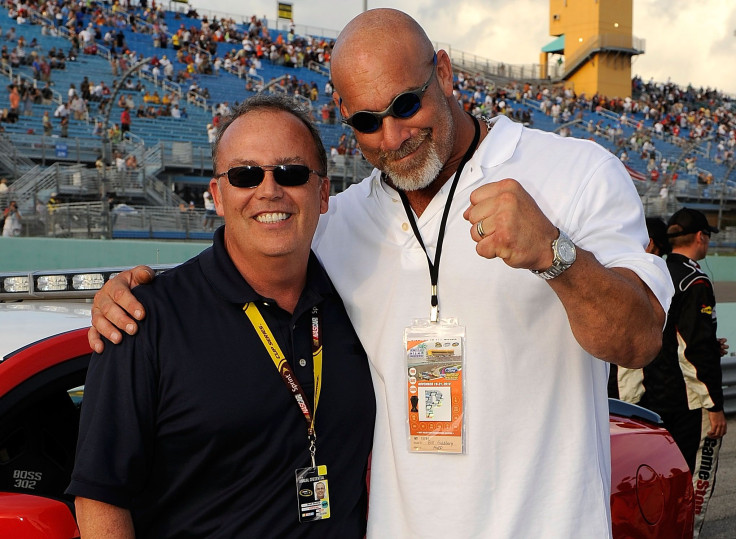 There was already some speculation that Goldberg could make a WWE return when the company made him a bonus character in their latest video game, and the latest news will only add fuel to that fire. The former WWE wrestler will reportedly be in New York City this upcoming weekend, with SummerSlam 2016 set for Barclays Center in Brooklyn on Sunday night.
Goldberg is expected to be a part of a media event on Friday to promote WWE 2K17, and his time in New York City probably won't include an appearance on WWE TV. But he hasn't ruled out a return to the squared circle, and a few current WWE superstars would make sense as potential opponents if he does make a comeback in the near future.
Over the last few years, no match would have made more sense than Goldberg vs. Ryback. Fans constantly chanted "Goldberg" when Ryback was in the ring because of the similarities between the two wrestlers. But Ryback recently left the company, leaving other WWE superstars as potential options.
Pitting Goldberg against an established veteran would not make much sense. The former champion has expressed interest in facing off with Brock Lesnar, whom he defeated at WrestleMania 20. But after both superstars were booed out of Madison Square Garden 12 years ago, it's probably best that their rivalry remains finished.
Kevin Owens might be the ideal wrestler to face off with Goldberg in a potential return match. Having been away from the business for so long, Goldberg would undoubtedly come back as a babyface, and Owens is one of the best heels in WWE. While Seth Rollins and AJ Styles are top heels that would be candidates to take on a returning babyface, Owens has the size that would make a match with Goldberg be the most believable.
Roman Reigns would also make sense as an opponent for Goldberg. WWE has yet to turn Reigns heel, but the company has not been afraid to put him in feuds in which he's received most of the fans' wrath. With Goldberg popularizing the spear in the late 1990s and Reigns currently using the move as his finisher, the wrestlers already have the basis for what could be an interesting feud.
Goldberg is one of the biggest names in recent WWE history that left the company and has not made a return. Even if he does make an appearance at SummerSlam or the night after on "Monday Night Raw," Goldberg probably wouldn't have a match until Survivor Series or maybe WrestleMania 33.
Goldberg was one of the most popular wrestlers in the Attitude Era, a time when wrestling's popularity was at its peak. He held the WCW Heavyweight Championship when the company was neck and neck with WWE in the ratings. He eventually made his WWE debut in 2003, but it was short-lived, and he was gone after WrestleMania 20 in 2004.
© Copyright IBTimes 2023. All rights reserved.