WWE Royal Rumble 2021 Predictions: Bill Goldberg, Daniel Bryan Favorites To Win
KEY POINTS
Goldberg winning 2021 Royal Rumble could set up the match with Roman Reigns at WrestleMania 37
Daniel Bryan could be a surprise winner to face Reigns at WrestleMania 37
Bray Wyatt is also a favorite to win the Royal Rumble
2021 is here and the first big WWE pay-per-view that wrestling fans are waiting for is the Royal Rumble.
For those who have been following the shows, there are a lot of storylines that could be tied to it. At least two names are tipped to win it all--particulary Bill Goldberg and Daniel Bryan.
The winner of the 2021 Royal Rumble will get to choose which title he wants to get a crack at. It could be the WWE Universal title of Roman Reigns or the WWE Championship title currently held by Drew McIntyre.
For either title, there are several stars to watch out for.
"The Fiend" Bray Wyatt
Bray Wyatt is currently absent from WWE action, a result of his last match with Randy Orton. Most saw how "The Viper" burned him at WWE TLC last month although most know that it was staged.
Though many are expecting retribution from him, "The Fiend" could direct his attention at McIntyre.
Randy Orton
Though he is embroiled in a storyline with Alexa Bliss, Orton could come attempt another shot at the WWE Championship. That all depends on how his current feud pans out.
A better picture could be seen if "The Apex Predator" and Wyatt cross paths in the 30-man Royal Rumble match.
Jey Uso
Jey Uso has long been performing behind his cousin, but a Royal Rumble win could cement his ticket to the WWE Universal Championship.
Though most feel he will end up feuding with Kevin Owens, that slight window of opportunity seeing him turn against his cousin remains a possibility.
Daniel Bryan
Someone who makes sense to collide with Reigns is Daniel Bryan. He bared his intentions at aiming the current Universal Champion, and the best way to do that is by winning the Royal Rumble.
It would be a perfect title matchup for WrestleMania 37. Bryan revealed he would be participating in the 2021 Royal Rumble when he spoke with Paul Heyman on Talking Smack.
Bill Goldberg
There is perhaps no better showdown to see at WrestleMania 37 than the botched showdown between Reigns and Bill Goldberg.
No thanks to the pandemic, the "Battle of Spears" was shelved when the "Tribal Chief" begged off due to health reasons.
Goldberg made his intentions clear when he appeared on The Bump. He wants a piece of "The Big Dog" and even accused him of stealing his signature finisher--The Spear.
The 2021 WWE Royal Rumble happens on Jan. 31, starting at 7:00 p.m. E.T. at the Tropicana Field in St. Petersburg, Florida. McIntyre won the 2020 Royal Rumble when he eliminated Reigns to earn his title match at WrestleMania 36.
Aside from these names, other WWE stars could return and win the 2021 Royal Rumble. Among the wrestlers who have not been seen so far include Brock Lesnar, Seth Rollins and Braun Strowman.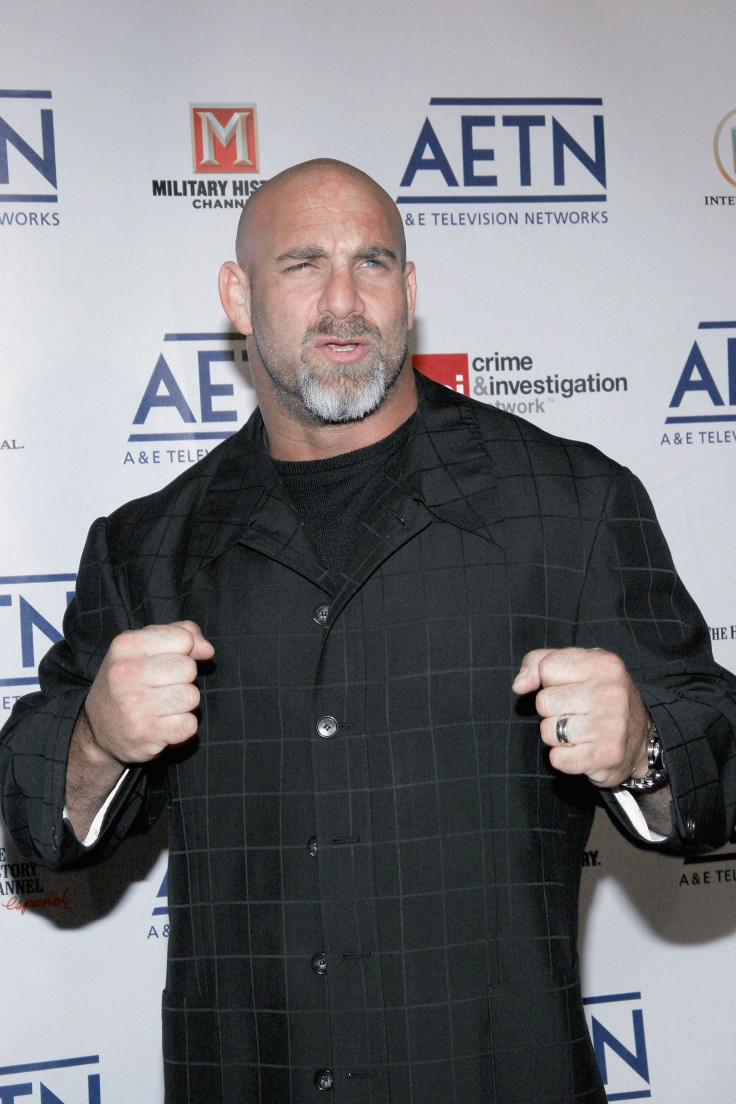 © Copyright IBTimes 2023. All rights reserved.