WWE Rumors: Brock Lesnar To AEW? Jericho Wants Fight With Universal Champion
The World Wrestling Entertainment (WWE) has been the most dominant brand in terms of attracting the best talent and popularity across the globe in professional wrestling for over two decades now, and they are likely to hold their place at least in the near future.
All Elite Wrestling (AEW) has emerged as a potential threat in the last month and the WWE is on alert that they could pose a threat to their supremacy in the coming months and years. They have in a short space of time shown they are capable of attracting the best by offering terms almost on par or better than the WWE.
Chris Jericho is their biggest capture thus far and the long-time WWE loyalist ensured that he makes enough noise to get the attention of the wrestling world towards AEW. He revealed that he had signed the biggest deal of his career thus far by claiming it was an NFL-style offer that 'blew his mind'.
The emergence of AEW has given pro-wrestlers an advantage while going into negotiations as WWE are not the only promotion that can now offer big contracts. They now have an option and can look to get deals that match their demands.
Triple H, the WWE's vice-president for talent and live events, admitted that they are keeping an eye on AEW but are not threatened by their emergence as a true force in the wrestling arena. But reports indicate otherwise with claims that WWE chairman Vince McMahon ordering improved contracts for all superstars including double-your-money deals to anyone ready to sign on the spot.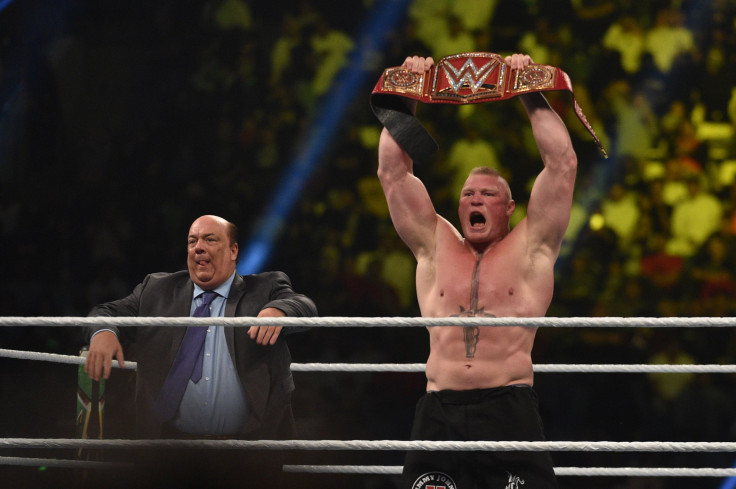 They are keen to ensure their roster remains intact with reports emerging that a number of wrestlers, who are not happy with their roles at the moment asking to be released from their contracts. The likes of Dolph Ziggler, tag-team The Revival, Gold Dust and Mike and Maria Kanelis are said to want out.
Dean Ambrose could become the next big casualty after it was confirmed earlier this week that the former WWE champion will leave the company when his contract expires in April. He turned down a lucrative offer as he was not happy with the direction his character was taking.
It is still unclear if he will join a rival company, but if AEW can convince him to join their burgeoning roster, it will be yet another blow to WWE. According to wrestling expert Dave Meltzer, McMahon and the WWE could have yet another problem on their hands as he believes Jericho is looking to stir up things with current WWE Universal champion Brock Lesnar in order to lure him for a fight in AEW.
WWE are certain to pull out all stops to ensure one of their biggest stars does not get lured to the riches on offer at AEW, who are backed by Pakistani American businessmen Shahid Khan and his son Tony.
"I believe that Vince will pay anything not to lose Brock because we've seen it with UFC and I think it will be even stronger with AEW. Brock's number is so high but who knows? Who knows, it would be a coup. Put it this way, Chris Jericho wants a match with Brock Lesnar and Chris Jericho has a lot of sway. That doesn't mean a deal is gonna be done, that's a stupid deal but who knows," Melzer said, as quoted on Wrestling News.
​
© Copyright IBTimes 2023. All rights reserved.