WWE Rumors: McMahon Diabolical Twist Of Fate For Kingston, The New Day
The scheduled gauntlet match for Kofi Kingston went ahead as planned on the March 19 edition of WWE Smackdown and it seemed the Dreadlocked Dynamo was well on his way to Wrestlemania 35. That was until a sudden twist of fate altered his destiny when CEO Vince McMahon added a monkey wrench in Daniel Bryan into the fray.
As reported on WWE.com, Kingston had to go through a phalanx of WWE stars. That included Sheamus, Cesaro, Rowan, Samoa Joe and Randy Orton. The former WWE champion was somehow able to survive, although Mc Mahon tweaked the script a bit in the end when he added current WWE champion Daniel Bryan into the picture.
Obviously fatigued at that point together with the fact that his partners, Big E and Xavier Woods, were ordered out of the WWE ring area, Kingston simply had little left on his tank to survive the onslaught of a fresh Bryan. And just like that, his dream of heading into Wrestlemania 35 crumbled thanks to the WWE top brass.
With still two weeks to, anything can still happen. There could be some divine intervention happening in the coming weeks similar to past years. Vince McMahon does have the power, but there could be a storyline that suddenly takes a turn for the better.
Notable ones who can do that are Linda McMahon, someone who can easily overturn any decision made by her husband Vince. If not her, there is always Stephanie or even Shane McMahon getting involved. In a nutshell, anything can still change.
Other possibilities include another match for Kingston -- likely a handicap clash. With this in mind, what if McMahon forces Kingston to face Big E and Xavier Woods and to make sure that they do fight, the loser would be fired? That is a possibility.
The reason behind the suggestion of getting fired relates to a scene where the former WWE tag team champions were discussing the possibility of quitting, Cageside Seats reported. That could either be a hint of things to come or scripted to set up a match that would be a bitter pill to swallow for some The New Day fans.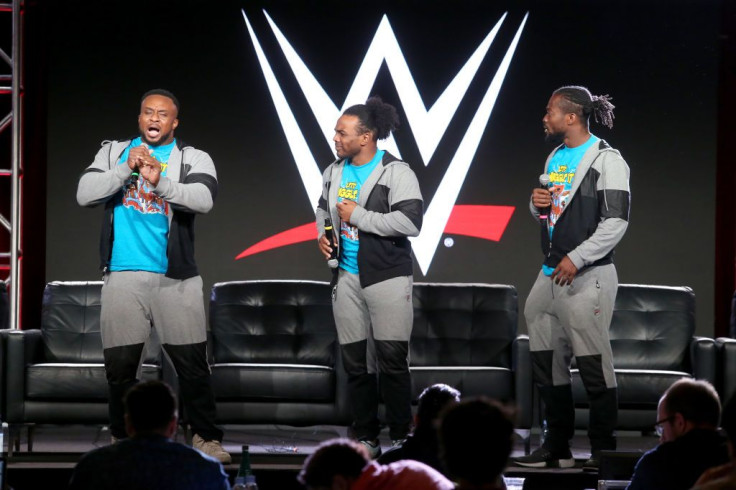 Assuming that Kingston somehow gets his slot back for Wrestlemania 35, the future of The New Day is up in the air. Will Big E and Woods continue their run as tag champions with (or without) Kingston. Or will that segment be the opening that McMahon would take advantage of? Could this be the end for The New Day?
© Copyright IBTimes 2023. All rights reserved.