WWE Rumors: Ronda Rousey Sets Conditions For New Deal, Ambrose To Stay?
Ronda Rousey made her in-ring World Wrestling Entertainment (WWE) debut at WrestleMania in 2018 when she partnered legend Kurt Angle to beat Triple H and Stephanie McMahon in a mixed match challenge.
Since her debut, she has become one of the most popular figures in WWE especially because of her "I don't care" attitude and readiness to take on any competitor at any time. She may be a little green in the ring owing to her lack of experience, but she sure makes up for it with her intensity and ability to pull off some stunning moves.
Rousey's arm-bar submission move is feared in the women's division with almost every top superstar falling victim to it at least once. She is currently the Raw women's champion and will be defending her title against Charlotte Flair at WrestleMania 35 in April.
Rousey is a big draw for WWE and thus they are keen for her to remain with the promotion long-term and are said to have offered the former Ultimate Fighting Championship (UFC) women's bantamweight champion a new deal.
However, the UFC Hall of Famer is said to be holding back from signing it after reports emerged that WWE was talking to another UFC star about joining the company. Cris Cyborg, who was the featherweight champion, was seen at the WWE Performance Center recently prompting rumors about her joining in the near future.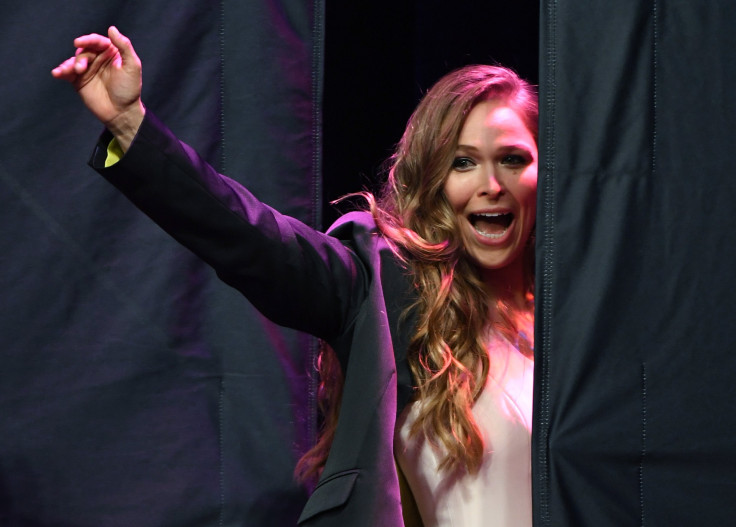 Rousey, according to Terez Owens, is refusing to sign the new deal and is ready to walk away if Cyborg, whom she has never faced in the octagon, is signed to the promotion. WWE is said to have cooled interest recently, but their new pro-wrestling promotion rivals All Elite Wrestling (AEW) are said to be holding talks with the former UFC star.
Cyborg also recently dispelled the rumors but confirming that she was just visiting and not training at the WWE performance center. She was there at a nearby location on other commitments when she decided to visit.
"I was there for my church," Cyborg said, as quoted on 411 Mania. "I was doing testimony at the church and I visited the place. Because a lot of people have said, 'Oh, you need to fight Ronda, you need to fight Ronda'…I think it would help a lot to grow the sport."
Meanwhile, another rumor that is making rounds is about Dean Ambrose's potential exit from WWE after WrestleMania in April. The company confirmed that the former member of The Shield will leave after rejecting a new deal, but, according to Ringside News, it is now being reported that it is all part of the storyline.
He was not part of the recent Elimination Chamber pay-per-view on Sunday but was part of the Monday Night Raw airing the following day. He had a match with Drew McIntyre, which he lost, and his role in the company still remains unclear as he seems to turn up at random situations during the airing of the program.
© Copyright IBTimes 2023. All rights reserved.