WWE Make Dean Ambrose Final Offer, AEW Not An Option Yet: Report
The World Wrestling Entertainment is fighting hard to retain every top performer and is going to great lengths to offer contracts with multiple benefits to the superstars in terms of wages, appearances, and creative direction. Dean Ambrose is its main focus at the moment, with a number of other stars also on WWE's radar.
The emergence of All Elite Wrestling (AEW) has caused a stir inside WWE as it is aware that pro-wrestlers now have an option to earn lucrative deals elsewhere, especially after longtime WWE loyalist Chris Jericho turned heads by admitting he signed his biggest deal year with the new promotion.
WWE CEO Vince McMahon has reportedly ordered the management to tie down every superstar with one or two years left on their deals to new contracts, with double-your-money deals also on the table for wrestlers ready to commit on the spot.
AEW has indicated it has no intention of poaching athletes from WWE's roster, but it is not going to sit idly by while wrestlers enter the final months of their contracts. They are certain to make an approach as any superstar willing to make the switch would boost their promotion in the coming months.
WWE confirmed recently that Ambrose will leave the company after WrestleMania in April, following his decision to turn down a new deal despite McMahon offering vastly improved terms. He has decided to leave the company after becoming disillusioned with the direction his character was taking.
Moreover, the former WWE champion was upset when it was alleged the only reason for him quitting was to use AEW's interest in getting a more lucrative deal. He has revealed no intention of joining the new promotion as yet, since he still has two months left on his contract with WWE.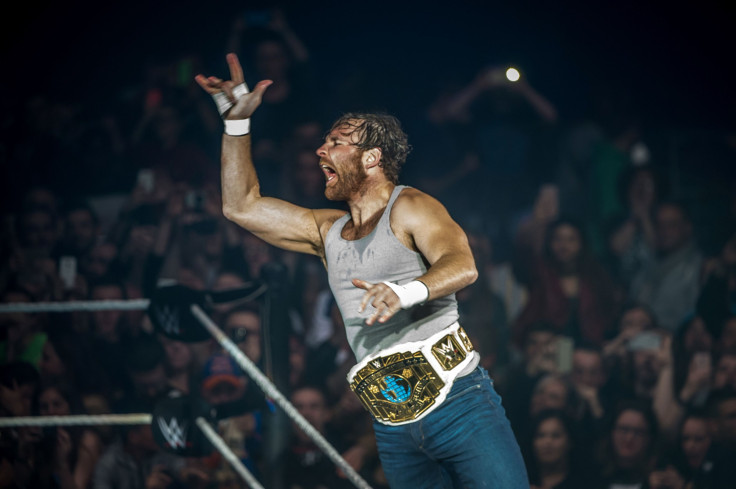 The world's most popular wrestling promotion, however, is not going down without a fight as it is very keen to retain Ambrose within its roster. The former Shield member is a popular figure in the WWE Universe and according to wrestling expert Brad Shepard, WWE is pulling out all the stops to ensure he remains beyond WrestleMania.
"WWE is going to take one more swing at re-signing Dean Ambrose and apparently, they're going to offer him a very sweet deal which may include limited dates. They do not want him to leave," Shepard noted on the "Oh, You Didn't Know" Wrestling Show, as transcribed by Ringside News.
Meanwhile, according to Ringside News, the picture for the women's main event of WrestleMania 35 was very different with Charlotte Flair, who was not the original contender to face Ronda Rousey for the women's title.
The report claimed that Natalya, Rousey's closest friend in WWE, and Rousey were supposed to face each other. But the plan was shelved after Natalya's father Jim Neidhart passed away in August last year. That storyline change made Natalya ineligible, and it was only then that Flair was thought of as the next best possible contender. But Becky Lynch came into the picture with her soaring popularity and that saw her promoted as Rousey's opponent.
Flair then came back into the picture after Lynch was suspended for 60 days by McMahon on Monday. However, the storyline is expected to change again before WrestleMania comes around as it was very unlikely that Lynch would not be part of the encounter between Flair and Rousey.
© Copyright IBTimes 2023. All rights reserved.